Zebra Century Stainless Steel Whistling Kettle 3L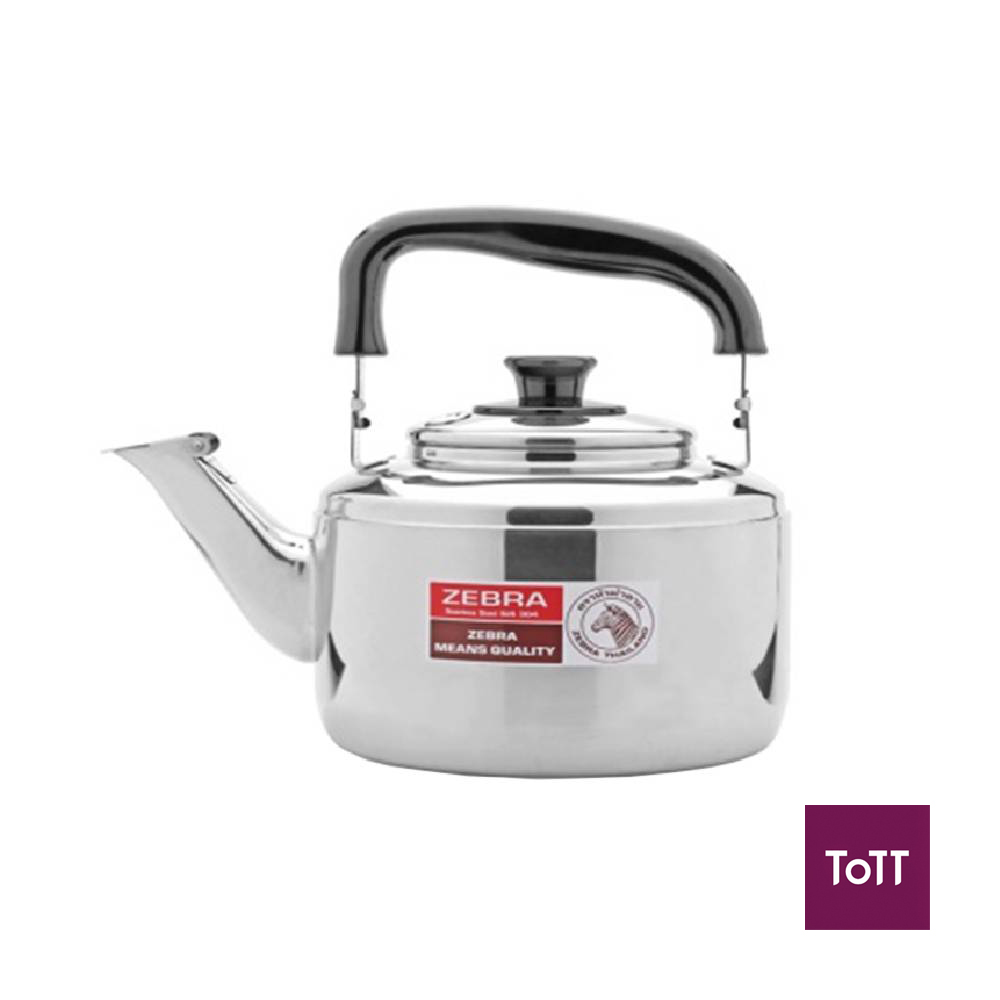 When water comes to a boil, the kettle makes itself known with the resonance of a train whistle. The bakelite handle ensures users a firm and comfortable grip while the stainless steel construction ensures durability. Boiling water has never been this simple. Available in three sizes of 2.5L, 3.5L and 4.5L.
"ZEBRA THAILAND" brand name was established at 1966 in Thailand. A history of more than 48 years in producing stainless steel kitchen wares leads them to be an outstanding manufacturer in this region. The quality is well-recognized both in Thailand and overseas.