Zebra Stainless Steel three Tingkat Food Carrier 14cm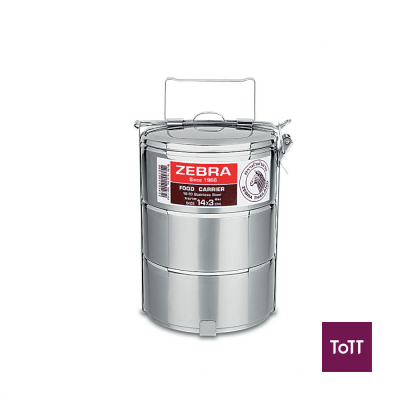 The Food Carrier by Zebra is the ultimate way to store your food while camping or travelling. They are tough, stackable and air-tight. The stainless steel food carrier consists of containers that are held together by a smart locking mechanism. The easy-to-carry low profile handle keeps the contents well sealed during transport and when ready for use, simply remove the handle and unstack the containers. Each container serves as a practical metal bowl and is perfect for takeaway meals, travel, camping, and picnics.
"ZEBRA THAILAND" brand name was established at 1966 in Thailand. A history of more than 48 years in producing stainless steel kitchen wares leads them to be an outstanding manufacturer in this region. The quality is well-recognized both in Thailand and overseas.