Zebra Stainless Steel 5 TIER Tingkat Food Carrier 14cm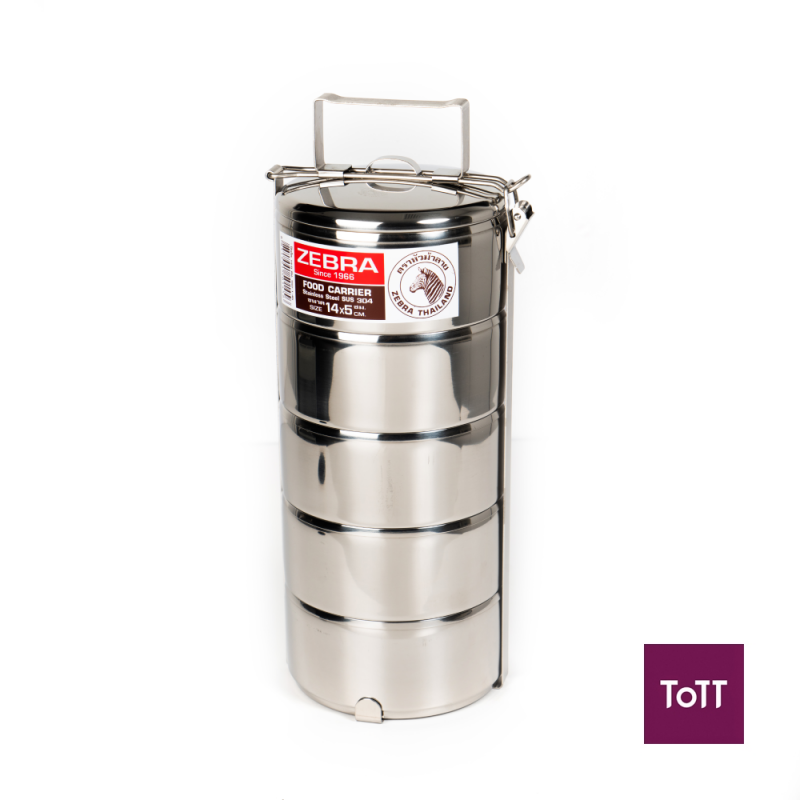 The Zebra Cookware Set is included with three layers bottom: compound, stainless steel inside an aluminium which makes it highly durable and will stay in the same shape for years and years of time. Cook whatever in it; the zebra cookware set is an absolute choice. Its excellent heat transmission properties guarantees optimal heat spread over the entire wok. This saves energy and time as you can use lower heat and it cuts your cooking time.
"ZEBRA THAILAND" brand name was established at 1966 in Thailand. A history of more than 48 years in producing stainless steel kitchen wares leads them to be an outstanding manufacturer in this region. The quality is well-recognized both in Thailand and overseas.