Zebra Jumbo Stainless Steel 2 Tier Tingkat Food Carrier 14cm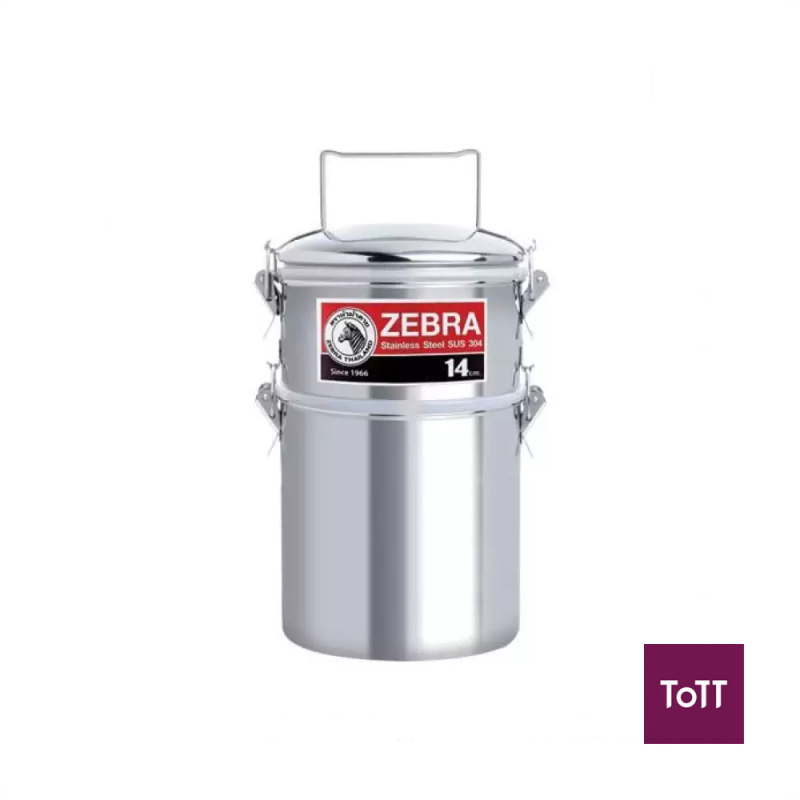 The Zebra Smart Lock Jumbo Tingkat Food Carrier is made of quality corrosion-resistant SUS 304 stainless steel designed for easy cleaning. This dual tier includes a deeper bottom tier that allows storage of food with more liquid content such as stews and soups. Once unstacked, each container serves as a bowl and is perfect for takeaway meals, travel, camping, and picnics. Individual bowls prevent food from mixing or being crushed during transportation. The superior smart lock system prevents spills on properties and air-tight lids help preserve the temperature of the contents. Available in different sizes and different numbers of stacking tiers.
"ZEBRA THAILAND" brand name was established at 1966 in Thailand. A history of more than 48 years in producing stainless steel kitchen wares leads them to be an outstanding manufacturer in this region. The quality is well-recognized both in Thailand and overseas.