Zyliss Carving Knife L18.5cm, Comfort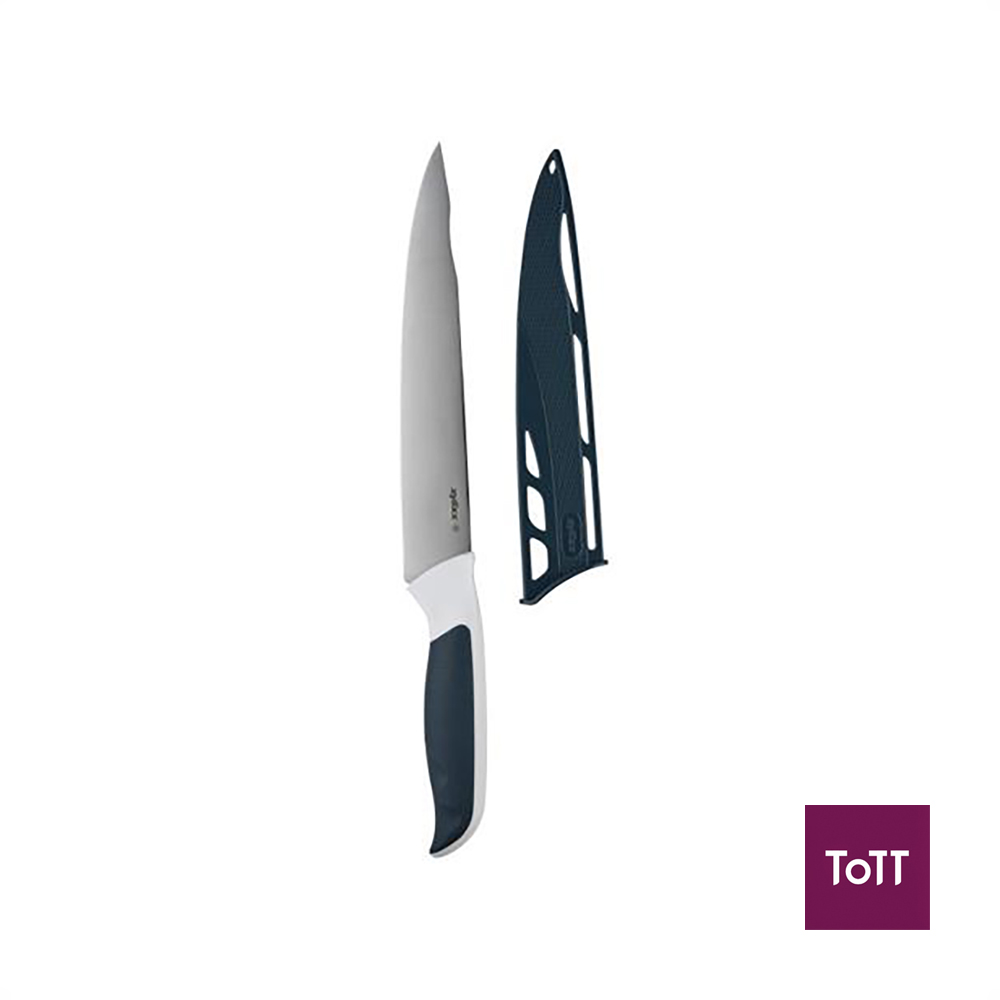 The Comfort Carving knife has a long 18.5cm blade with a sharp taper ground edge that makes it easy to slice and serve the perfect cut of meat. The ergonomic handle has been designed for ultimate comfort in everyday use. It fits perfectly in the hand and features a flat bolster that allows a firm grip in use. The finger indent on top of the handle provides a comfortable position for placing the index finger when slicing with precision.
Focusing on functionality, durability, design, cleanliness and safety, Zyliss has relied upon a heritage of excellence that began in Switzerland over sixty years ago. Building on this time-held tradition, the brand has advanced to produce and distribute kitchen equipment that is world-renowned. Zyliss has pioneered the design of more than 200 kitchen essentials, with quality and engineering that cannot be duplicated.