Zyliss Dial & Slice Cheese Slicer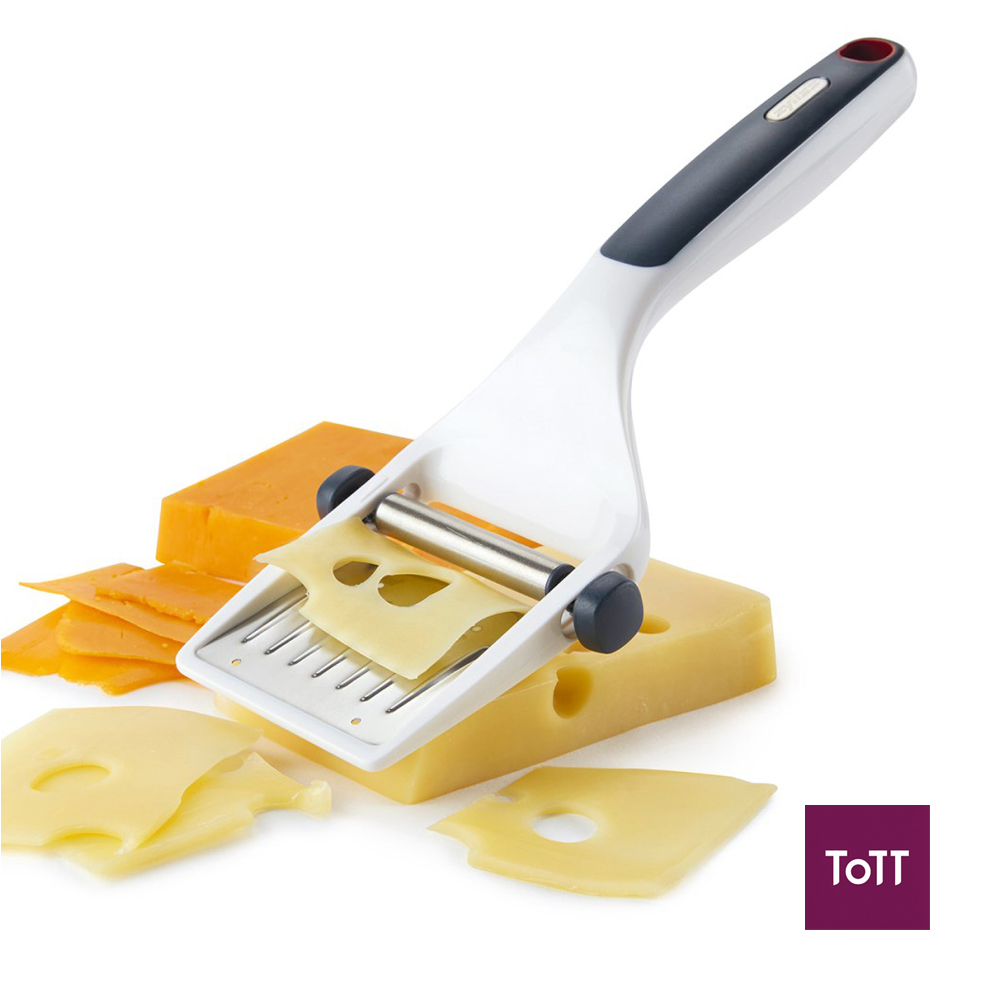 The Zyliss Dial & Slice Cheese Slicer offers innovation and convenience via an adjustable wheel that allows for custom slicing. Select the size of each cut with the slicer's stainless steel edge. This is ideal for creating bite-sized chunks to larger portions. The addition of an ergonomic design provides comfort and stability when slicing. The blade on this cheese slicer closes flush for safe and convenient storage. The Zyliss Dial & Slice Cheese Slicer is capable of slicing all types of hard cheeses, such as Parmesan, Edam, Gouda and Raclette.
Since 1951, Zyliss has been creating tools and gadgets to meet the growing needs of consumers worldwide. With over 70 years of experience in designing quality food preparation tools and gadgets, it is easy to see how Zyliss has become an internationally respected brand that's favored by everyday cooks as well as gourmet chefs.