Zyliss Does It All Spatula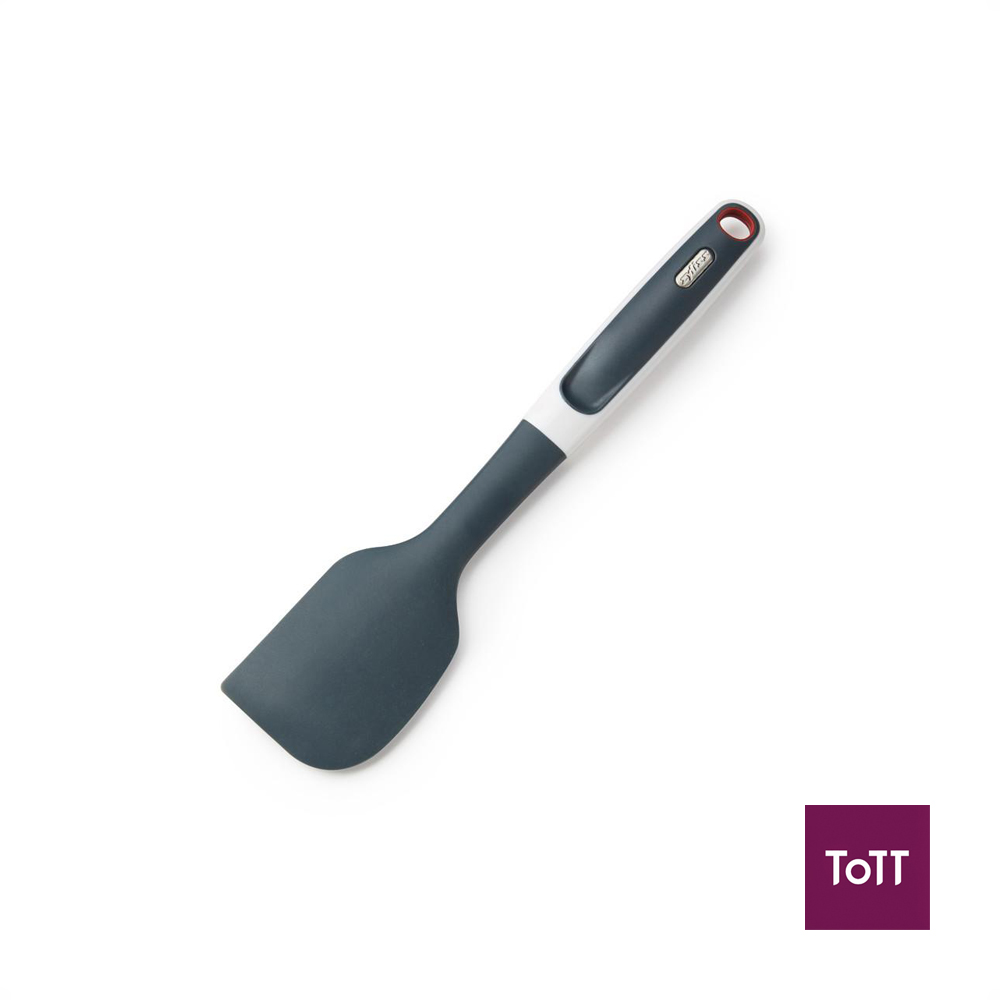 This handy spatula has a thin front edge, meaning you can pick up and flip all types of food including pancakes and small vegetables. The spatula is non-stick friendly and can handle heat up to 240°C. The handle is ergonomic for maxium comfort and includes a hanging loop for easy storage.
Focusing on functionality, durability, design, cleanliness and safety, Zyliss has relied upon a heritage of excellence that began in switzerland over 60 years ago. Building on this time-held tradition, the company has advanced to produce and distribute kitchen equipment that is world-renowned. Zyliss has pioneered the design of more than 200 kitchen essentials, with quality and engineering that cannot be duplicated.