Zyliss Easy Pull Food Processor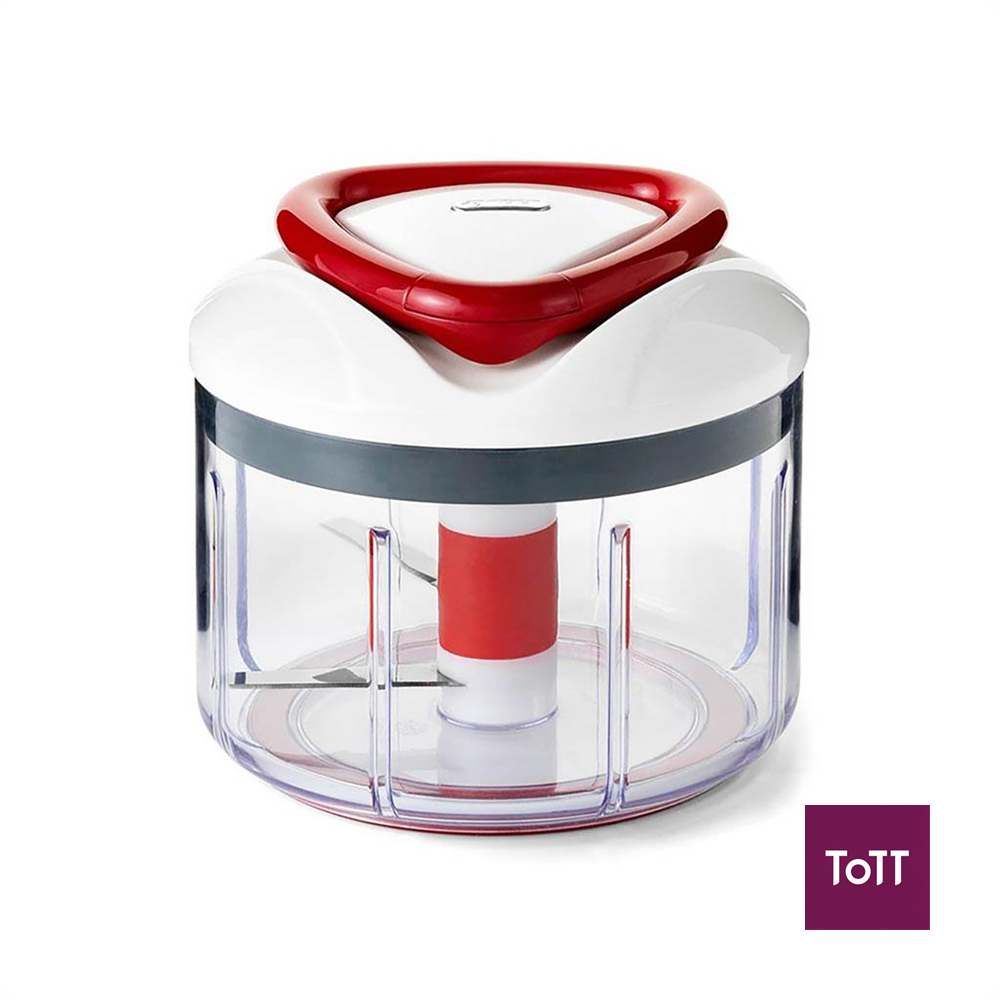 The Zyliss Easy Pull Food Processor is a versatile tool for chopping, preparing, blending and pureeing ingredients. The Easy Pull can be used to make sauces, smoothies, bread crumbs, dips, salads and even ice cream! The Easy Pull is incredibly easy to use. Simply place one hand firmly on the bowl while pulling up and away with the handle. The 2 ft. cord will naturally draw back (*Do not over pull). Food is processed via dual acid etched blades that rotate in opposite directions. This allows all ingredients to be finely chopped. The addition of booster arms on the top and bottom will keep food from sticking, while creating even cuts. A collapsible handle has been included for convenient storage.
Since 1951, Zyliss has been creating tools and gadgets to meet the growing needs of consumers worldwide. With over 70 years of experience in designing quality food preparation tools and gadgets, it is easy to see how Zyliss has become an internationally respected brand that's favored by everyday cooks as well as gourmet chefs.