Zyliss Forged Aluminium Non Stick Frying Pan 28cm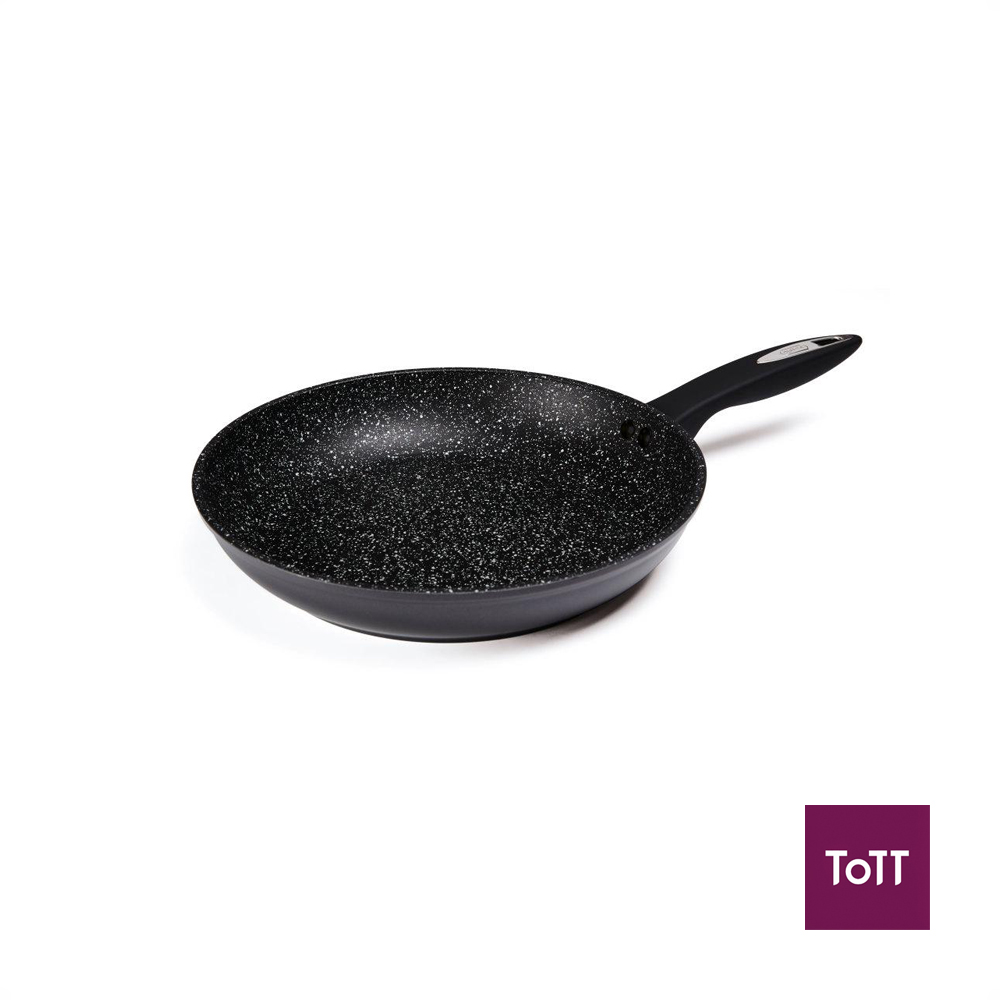 The Zyliss Cook 28cm frying pan is a fantastic multi-use pan, allowing you to create larger dishes like pan-friend salmon, and even French bread. The new Zyliss Cook range of non-stick frying pans features ROCK-PEARL non-stick technology by Ilag. The 3 multi-layer coating delivers exceptional non-stick performance and eliminates the need for oil or butter – resulting in healthier food for you and your family. This professional frying pan is made from forged aluminium, making it more durable and also safe for use with metal tools. We are so confident in each pan's long-lasting non-stick properties, that we support them with a 10-year guarantee. Each pan is designed for comfort – from the contoured, heat-resistant handle to the soft grip that soft grip that provides controlled handling (even when your hands are wet). The entire Cook range is oven and grill safe (up to 180 C), and each pan's Dot induction base allows for advanced conductivity on most hobs (including induction). The surface of each pan is also effortless to clean, and is dishwasher safe.
Focusing on functionality, durability, design, cleanliness and safety, Zyliss has relied upon a heritage of excellence that began in switzerland over sixty years ago. Building on this time-held tradition, the brand has advanced to produce and distribute kitchen equipment that is world-renowned. Zyliss has pioneered the design of more than 200 kitchen essentials, with quality and engineering that cannot be duplicated.