Zyliss Large Knife Set with Chef, Carving & Bread Knife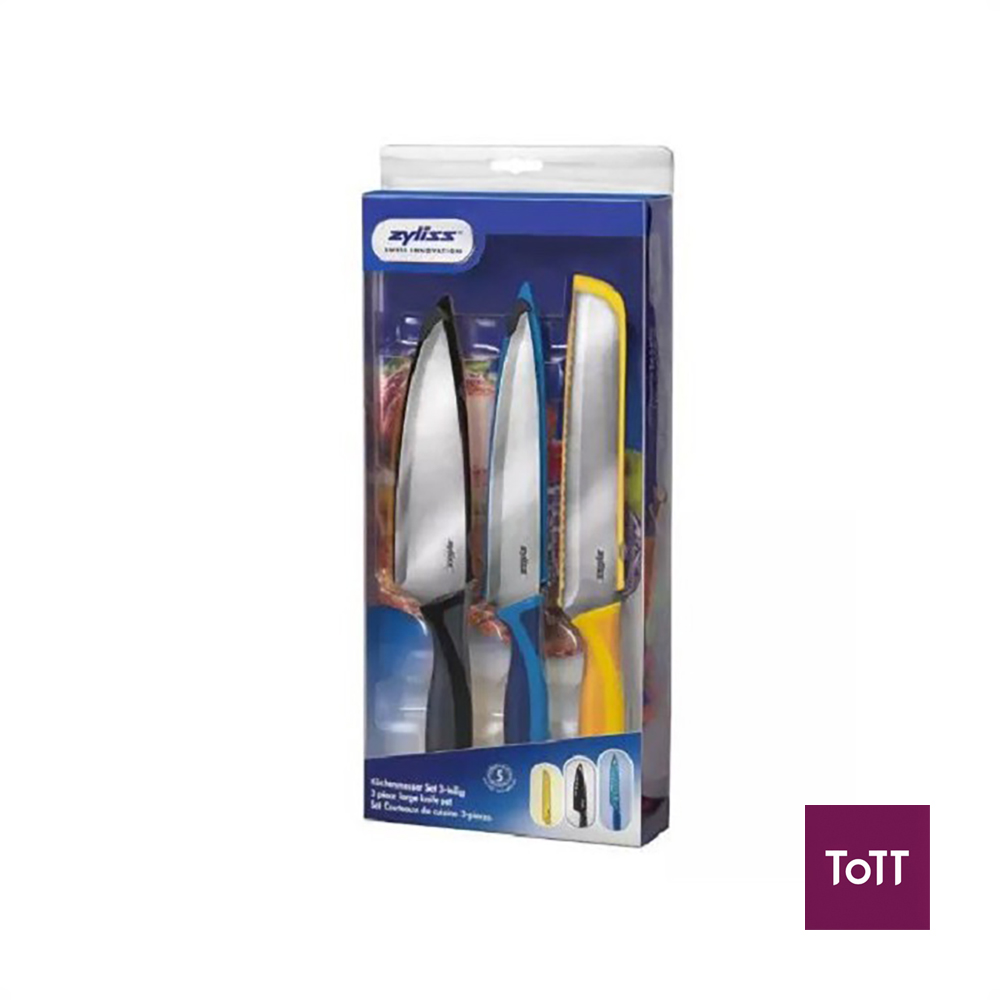 The 3 piece large knife set consists of the carving knife, bread knife and the chef's knife. With the Zyliss bread knife, you will be able to effortlessly slice through breads, baked goods, large melons and squash. The Zyliss carving knife is perfect for carving turkeys, slicing roasts, and filleting fish. On the other hand, the Zyliss chef's knife is perfect for preparing fruits and vegetables, herbs, meats, and fish. The high quality stainless steel knife blades stays sharp for long lasting use and the ergonomic handle with rubber grip provides precision cutting and control.
Since 1951, Zyliss has been creating tools and gadgets to meet the growing needs of consumers worldwide. With over 70 years of experience in designing quality food preparation tools and gadgets, it is easy to see how Zyliss has become an internationally respected brand that's favored by everyday cooks as well as gourmet chefs.