Zyliss Pipping Bag Kit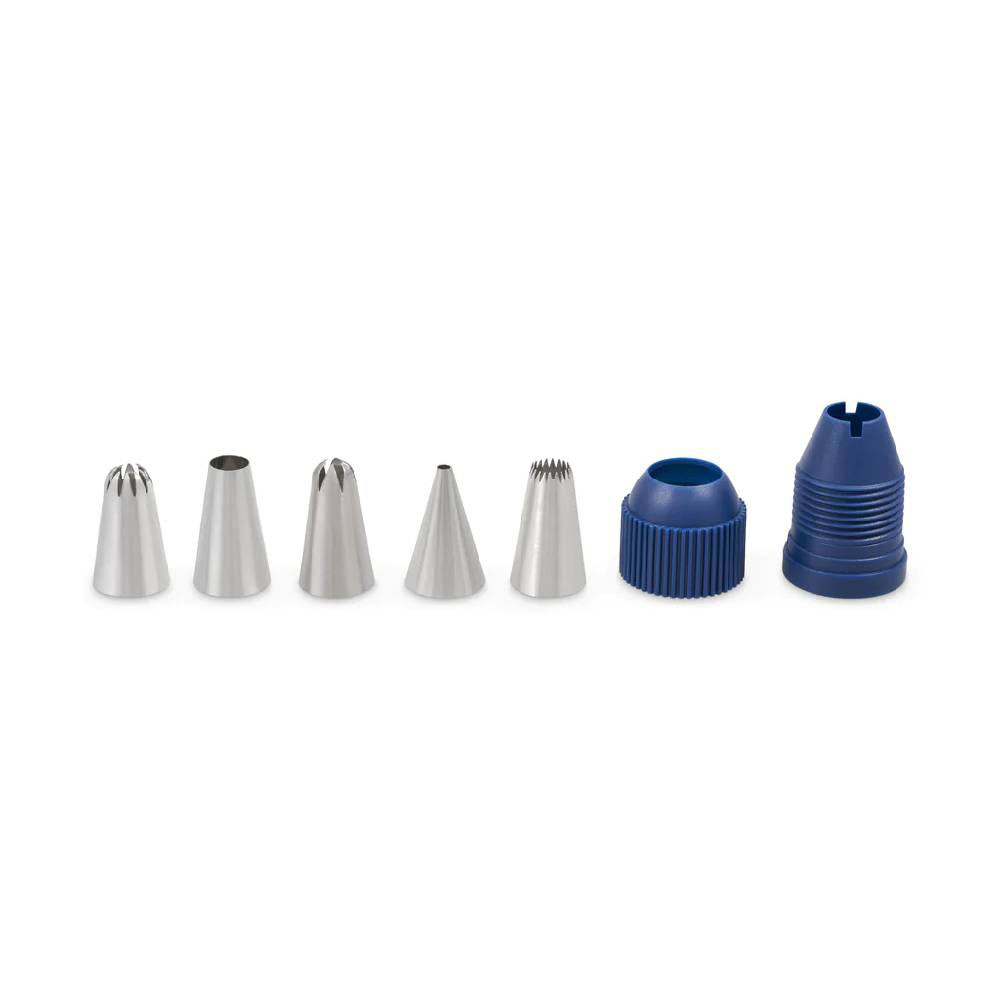 The ultimate piping bag and every pastry chef's secret weapon.The piping bag is easily washable and the nozzles screw on firmly to ensure the icing is fed through the channel efficiently.Each of the five nozzles cover all bases when it comes to decorating, including an exacting fine nozzle which is essential for even the most detail focussed icing master.
Focusing on functionality, durability, design, cleanliness and safety, Zyliss has relied upon a heritage of excellence that began in Switzerland over sixty years ago. Building on this time-held tradition, the brand has advanced to produce and distribute kitchen equipment that is world-renowned. Zyliss has pioneered the design of more than 200 kitchen essentials, with quality and engineering that cannot be duplicated.