Zyliss Seafood Picks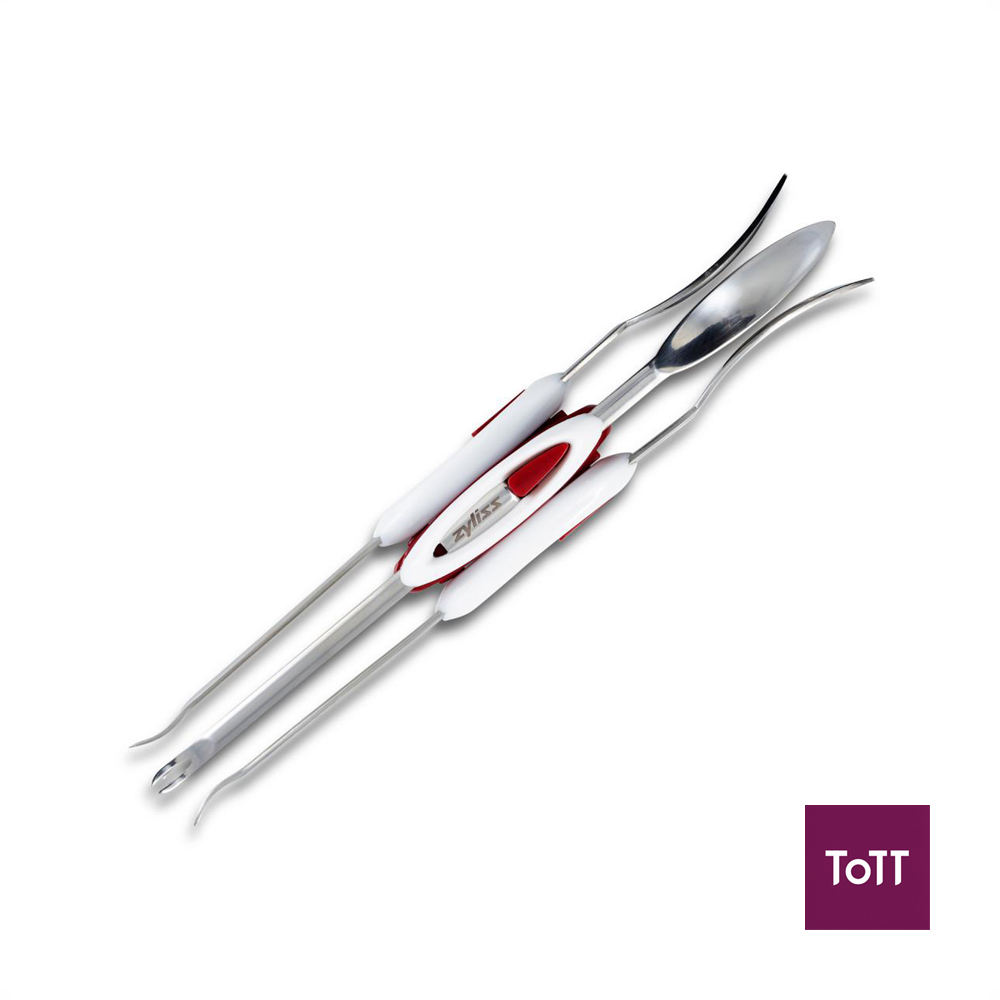 Enjoy a mess-free seafood experience with Zyliss Seafood Picks. This set of dual ended stainless steel picks is perfect for removing meat from crab legs, lobster tails, oysters and much more. You can pick and pull difficult to reach spots with the fork end. Flip to the spoon end and you'll have access to a seafood tool that's ideal for scraping and scooping. Zyliss Seafood Picks feature a robust stainless steel construction that's tough enough for any task while remaining rust resistant.
Since 1951, Zyliss has been creating tools and gadgets to meet the growing needs of consumers worldwide. With over 70 years of experience in designing quality food preparation tools and gadgets, it is easy to see how Zyliss has become an internationally respected brand that's favored by everyday cooks as well as gourmet chefs.