Zyliss Seafood Picks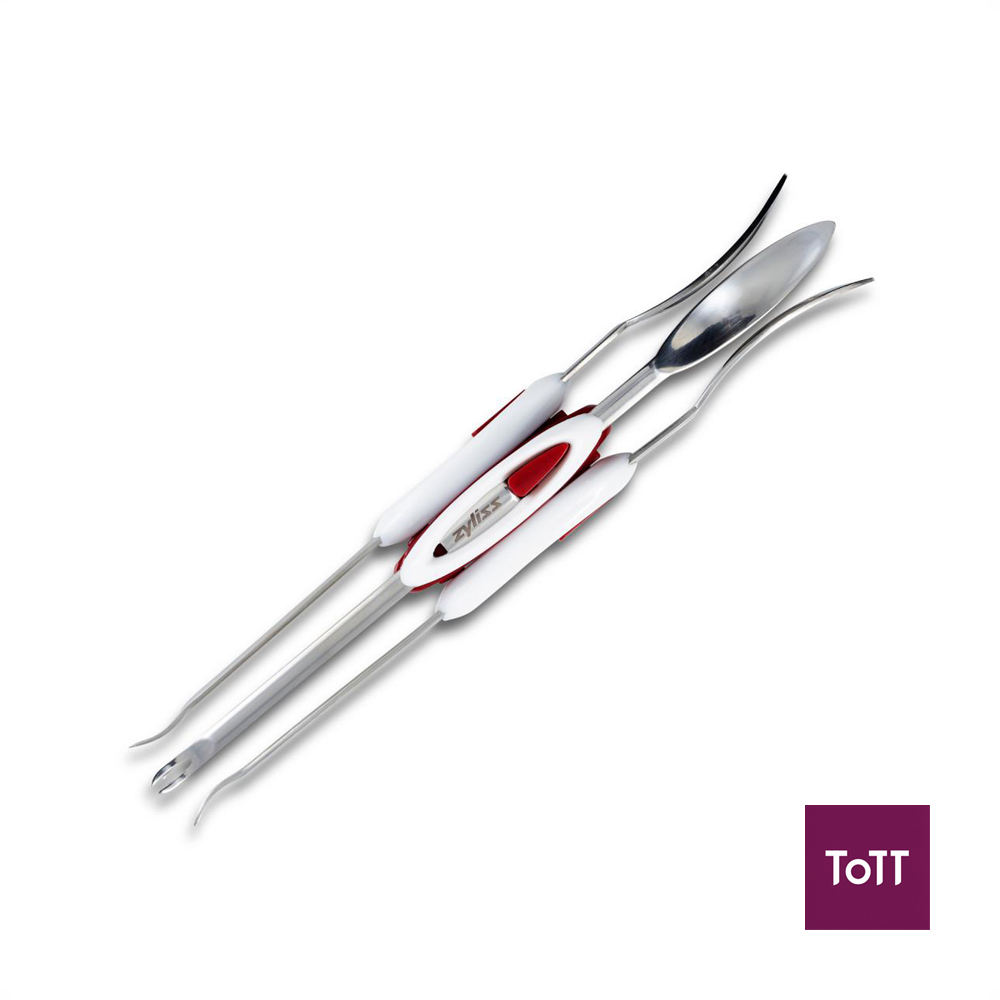 Enjoy a mess-free seafood experience with Zyliss Seafood Picks. This set of dual ended stainless steel picks is perfect for removing meat from crab legs, lobster tails, oysters and much more. You can pick and pull difficult to reach spots with the fork end. Flip to the spoon end and you'll have access to a seafood tool that's ideal for scraping and scooping. Zyliss Seafood Picks feature a robust stainless steel construction that's tough enough for any task while remaining rust resistant.
Focusing on functionality, design, cleanliness and safety, Zyliss has relied upon a heritage of excellence that began in Switzerland over 60 years ago. Building on this time-held tradition, the company has advanced to produce and distribute kitchen equipment that is world-renowned. Zyliss has pioneered the design of more than 200 kitchen essentials, with quality and engineering that cannot be duplicated.