Zyliss Shellfish Shears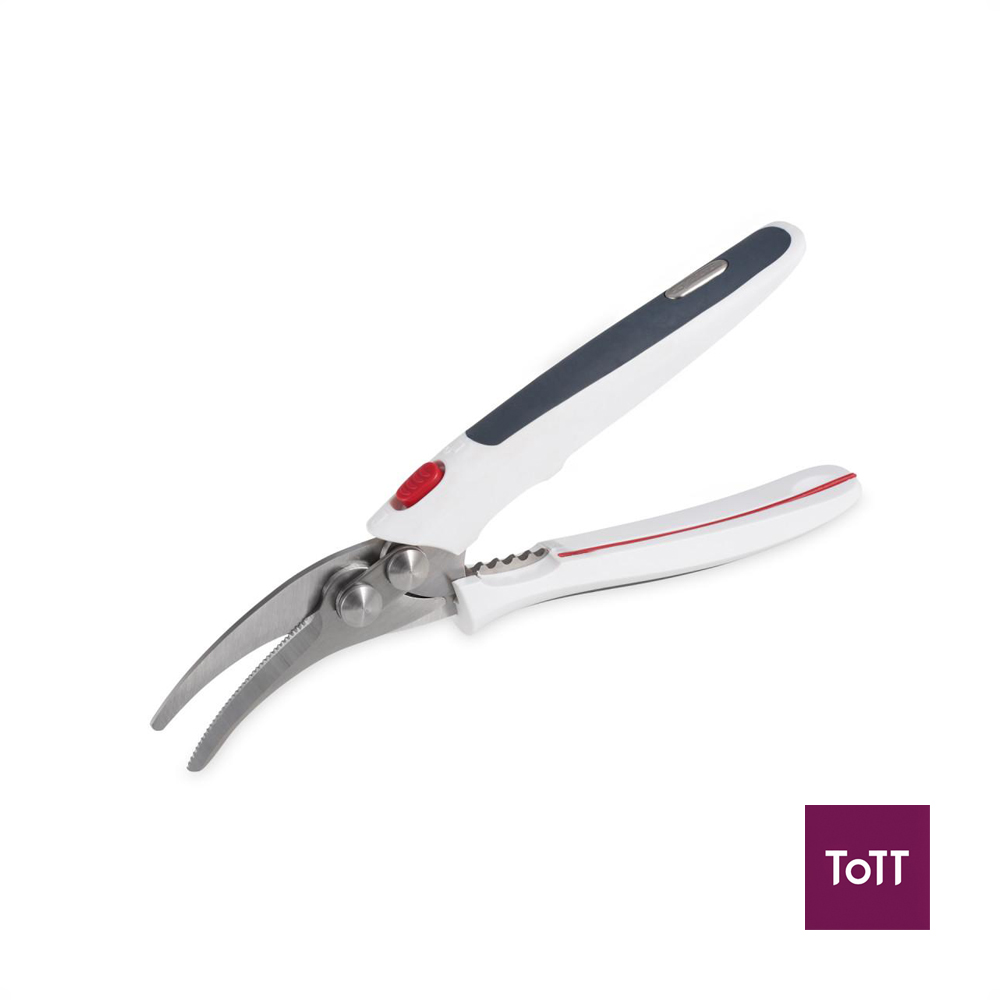 The Zyliss Shellfish Shears are designed to easily cut through lobster and crab shells without damaging the delicate meat. The cam-driven cutting mechanism drives more force than standard shears, making it easy to cut through the hardest of shells. Slim curved blades easily reach into the shellfish without damaging the tender meat, while the ergonomic non-slip handle has better control and comfort while in use. This product makes light work of preparing and serving shellfish with minimum effort and mess.
Since 1951, Zyliss has been creating tools and gadgets to meet the growing needs of consumers worldwide. With over 70 years of experience in designing quality food preparation tools and gadgets, it is easy to see how Zyliss has become an internationally respected brand that's favored by everyday cooks as well as gourmet chefs.