Zyliss Silicone Tipped Tongs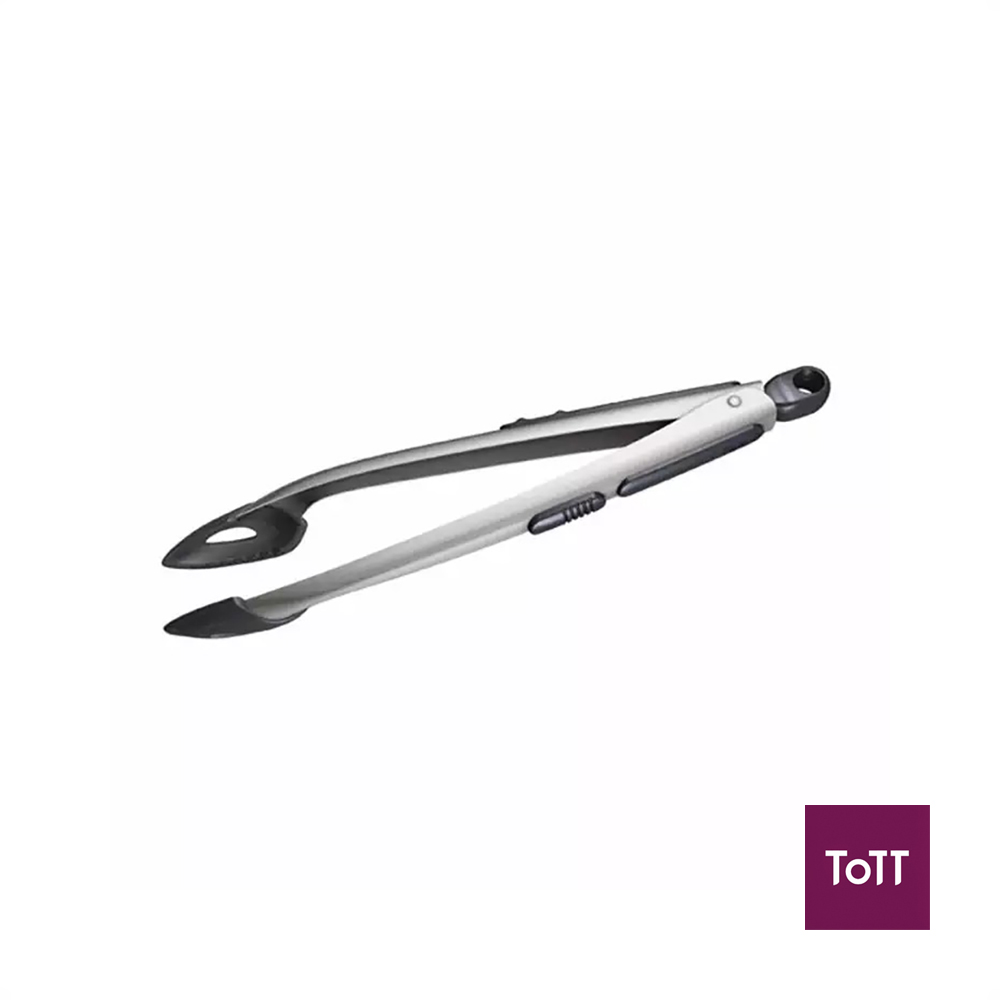 The Zyliss Cook N' Serve Tongs handle the trifecta of food preparation. They're ideal for cooking, stirring and serving. Designed for single handed use, these tongs feature silicone tips that are heat resistant up to 400° F. This makes them perfect for grabbing and turning a variety of foods such as burgers, chicken, steak, fish and tortillas. Overall handling has been improved with a design overhaul that sees the pinch point near the hinge elevated. An ergonomic handle has been added for improved comfort and ease of use. Convenience also gets a nice nod with the inclusion of a loop that allows the tongs to be hung on a utensil rack.
Since 1951, Zyliss has been creating tools and gadgets to meet the growing needs of consumers worldwide. With over 70 years of experience in designing quality food preparation tools and gadgets, it is easy to see how Zyliss has become an internationally respected brand that's favored by everyday cooks as well as gourmet chefs.