Zyliss Zick-Zick Classic Chopper With Lid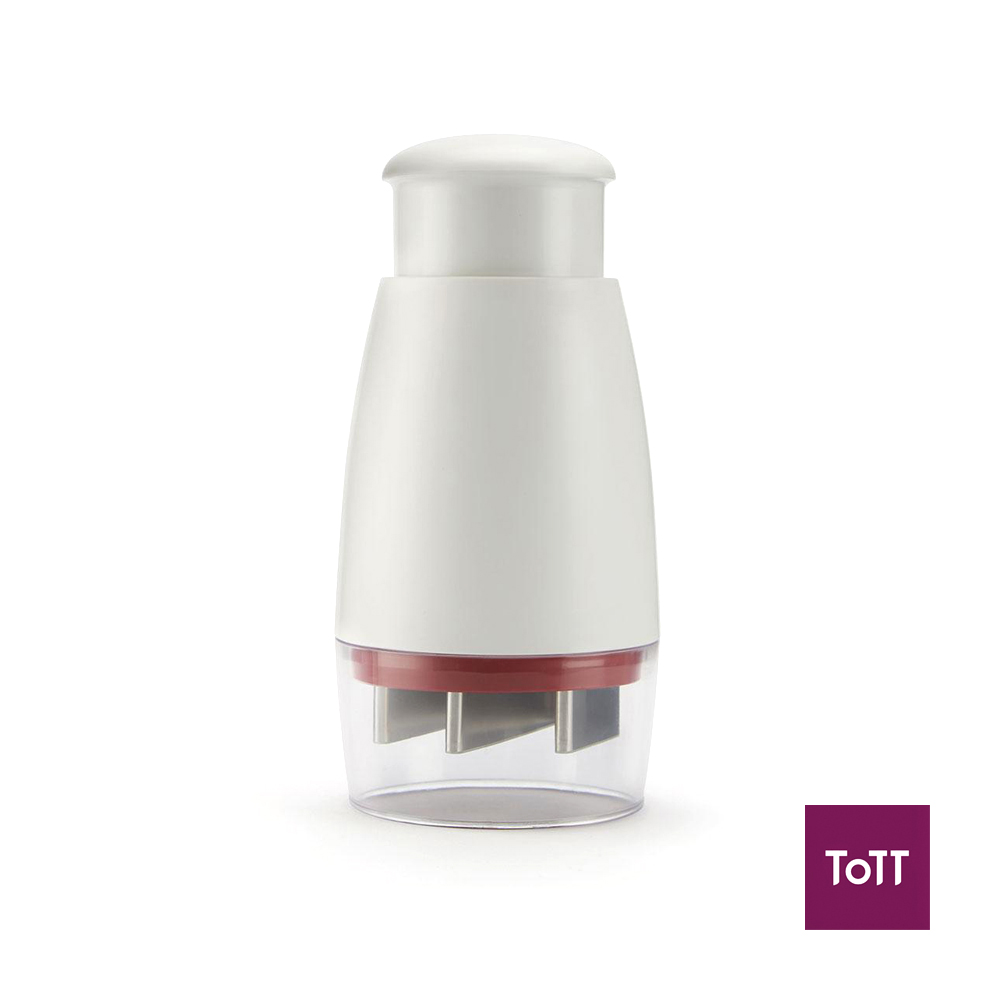 The Zyliss Food Chopper quickly cuts up fruits and vegetables on a chopping board. Each time you press the plunger, sharp stainless steel blades will rotate with each chop. This ensures smooth and even chopping. A blade cover has been added for extra safety. The cover is removable for easy cleaning. The included cup and lid acts as a storage container for leftover ingredients once you're finished chopping. The Zyliss Zick-Zick Food Chopper is an attractive and innovative timesaver that simplifies food prep!
Since 1951, Zyliss has been creating tools and gadgets to meet the growing needs of consumers worldwide. With over 70 years of experience in designing quality food preparation tools and gadgets, it is easy to see how Zyliss has become an internationally respected brand that's favored by everyday cooks as well as gourmet chefs.