Ade Kylie Digital Kitchen Scale 5kg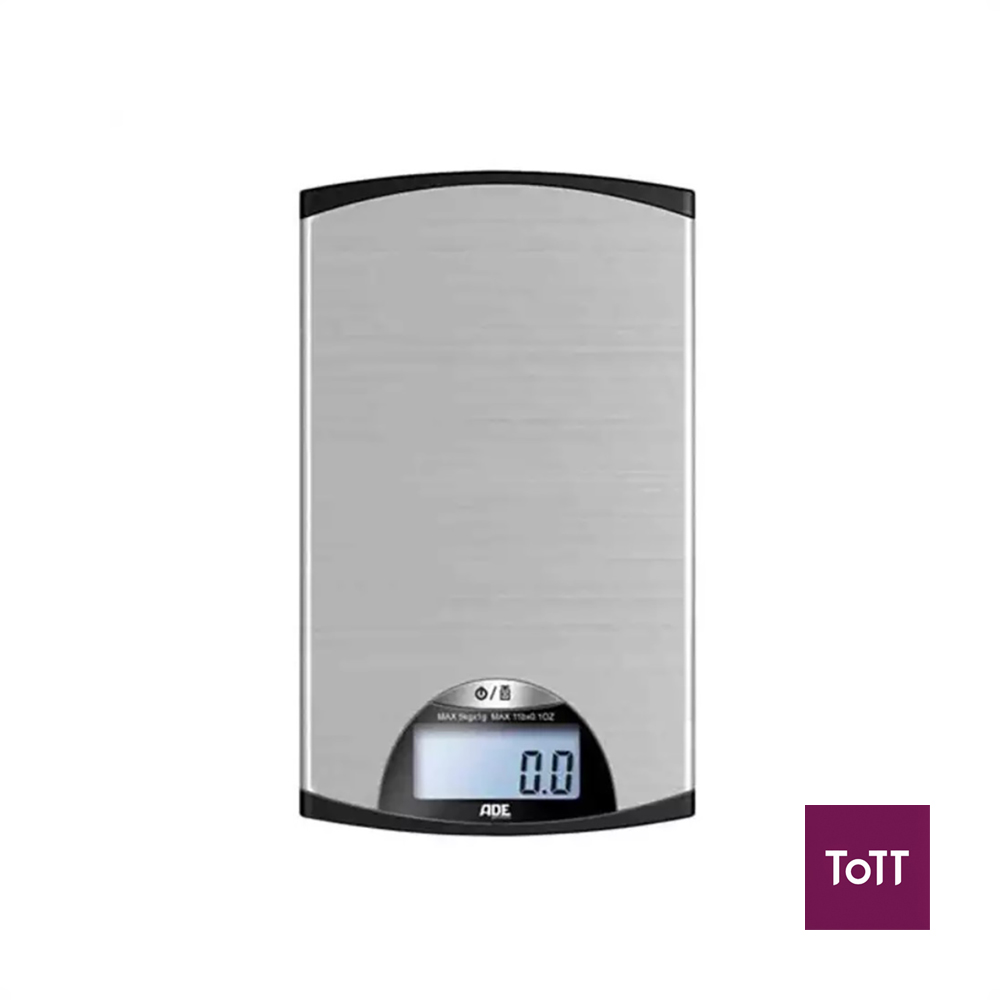 For these exclusive ADE kitchen scales, with an extra flat height of only 13 mm, there is still a place everywhere. With a weighing surface made of hygienic, polished stainless steel, this scale weighs both solid substances (g) and liquids (ml). A large, backlit LCD display (56 x 25 mm) makes reading very easy and the additional weighing function (tare), overload indicator, battery level indicator and automatic switch-off are further functions of this special scale.
ADE Germany is a leading innovator in consumer scales. ADE crosses the line from pure functionality to design aesthetics. ADE's expertise is also respected for its hospital and industrial scales. Demanding users in the catering, food processing, industry and medicine rely on scales, machines and measuring devices from the traditional manufacturer ADE. The ADE brand also offers inspiring and clever products for private households and personal well-being.