Atlantic Chef Carving Knife & Fork Set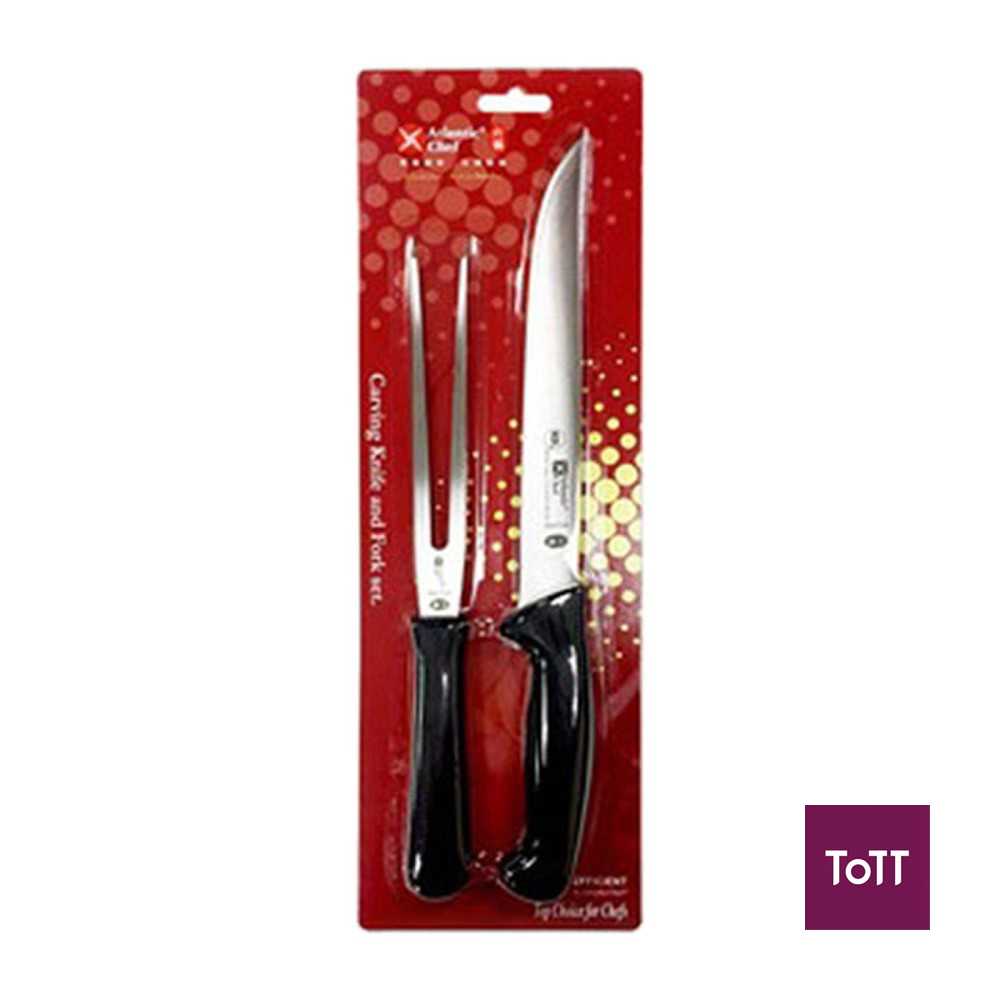 Cut and serve at your carving station with ease using this Atlantic Chef Carving Knife & Fork Set. The perfect addition to any chef's knife set. The 21cm Carving Knife is ideal for a variety of slicing tasks, and cuts through meats effortlessly. The 18cm Carving Fork features two sharp tines that help you keep a firm grip on your meats and easily pierces meats. This set is a must have for any carving station!
Carving Knife length: 21 cm
Carving Fork length: 18 cm
Atlantic Chef has more than 30 years of experience in manufacturing kitchen knives and is recognised for the insistence on good quality and the professional and novel technologies. The knives are made of blades that are sharp, durable and strictly designed to comply with ergonomic technology which made them comfortable to hold.