Atlantic Chef Forged Santoku Knife 18cm, Premium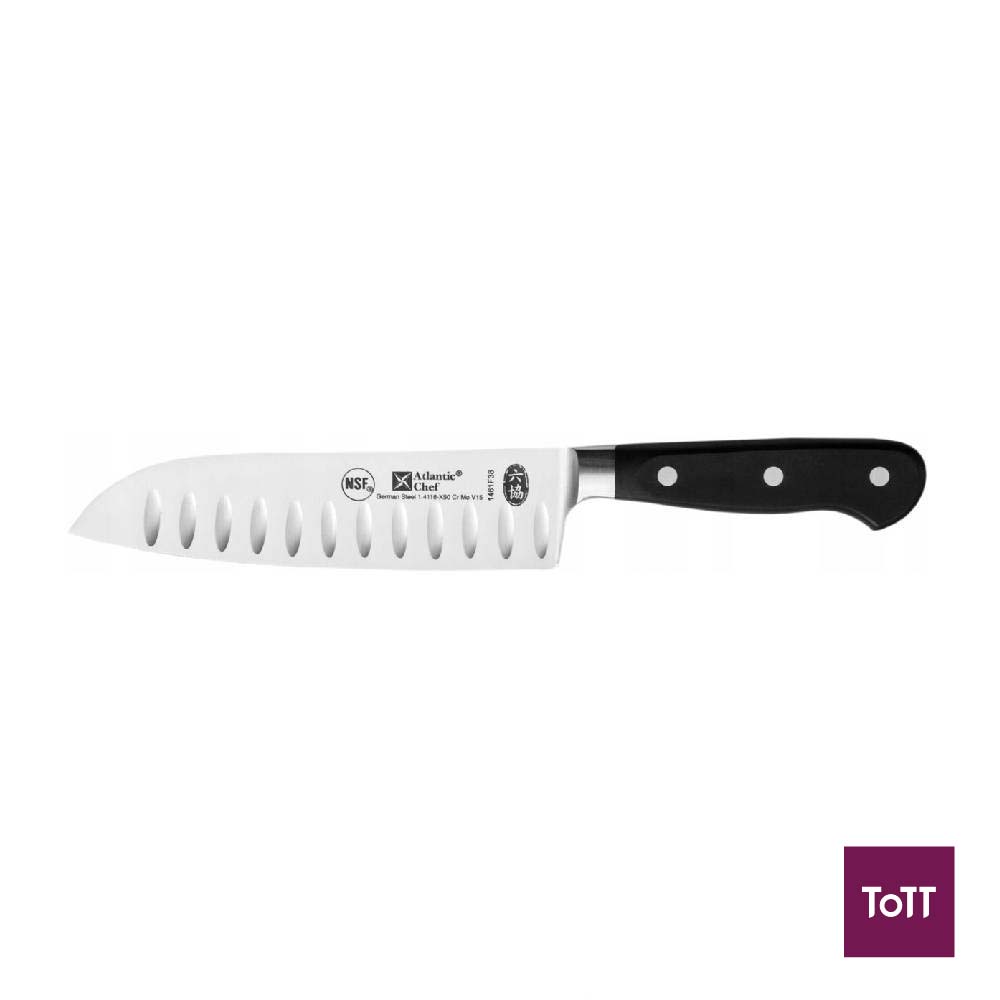 Atlantic Chef forged santoku knife is the perfect knife for chopping, mincing, and cutting. Ideal for dicing onions, mincing shallots, chopping herbs, crushing garlic, and shredding cabbage. The premium series knives from Atlantic chef are forged from a single piece of german high carbon stainless steel. The knives come with a santoprene handle that offers non-slip ergonomic grip, maximum control and unsurpassed degree of comfort. The hand honed, razor sharp edge offers long-lasting sharpness, easy edge maintenance, and rapid re-sharpening. All the knives in Atlantic chef's premium series are NSF certified.
Atlantic chef have more than 30 years of experience in manufacturing kitchen knives and is recognised for its insistence on good quality and professional and novel technologies.