Atlantic Chef Offset Bakers Spatula 20cm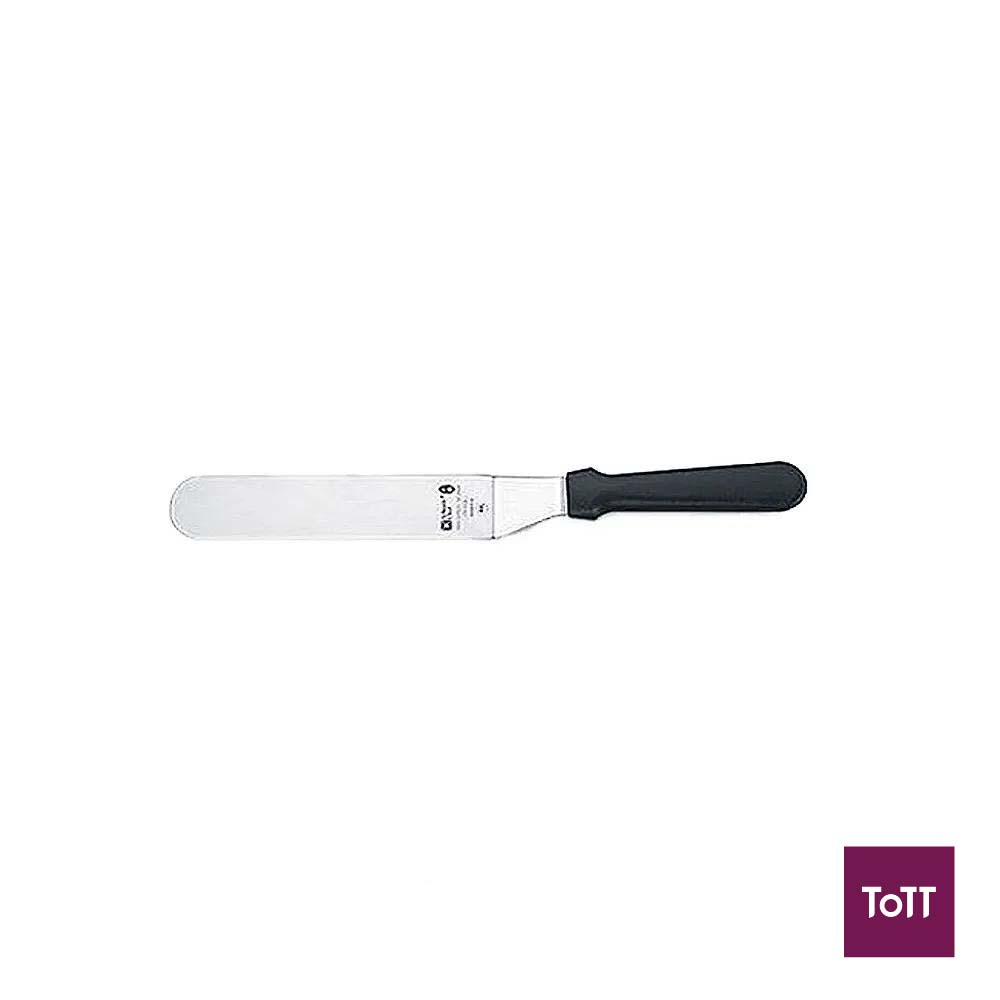 The Atlantic Chef Offset Baker's Spatula takes care of all of your icing, decorating and smoothing tasks. Its offset angular design helps frost hard to reach areas without your hands getting in the way. It is built with an ergonomic handle with a comfortable grip.
Atlantic chef has more than 30 years of experience in manufacturing kitchen knives and is recognised for its insistence on good quality and professional and novel technologies.