Atlantic Chef Slotted Fish Turner L16xW7.2cm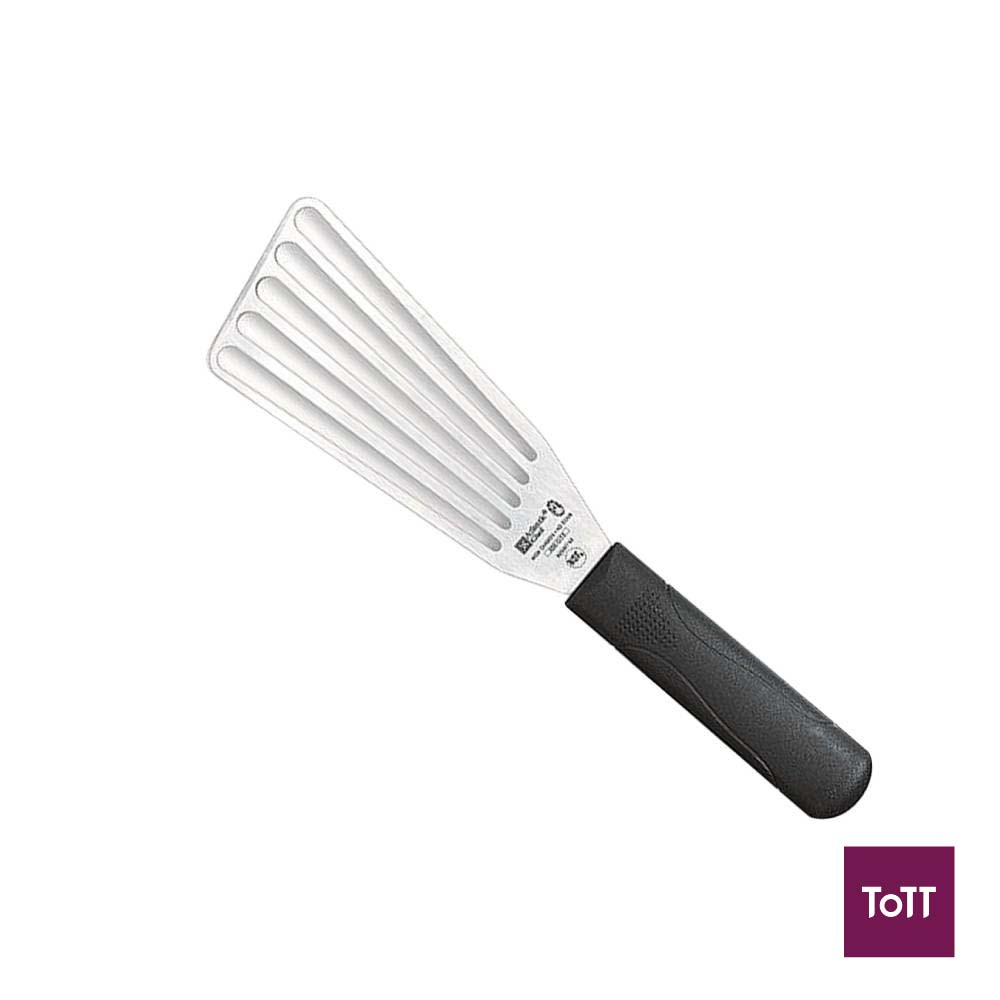 Use this handy Fish Turner when cooking whole fish, filets, seafood cakes and more. The beveled edge slides easily beneath foods and the slots in the head allow grease to drain. The durable, stainless steel head is oversized for larger fish and the soft handle allows for a comfortable grip.
Atlantic chef has more than 30 years of experience in manufacturing kitchen knives and is recognised for its insistence on good quality and professional and novel technologies.