Atlantic Chef Stainless Steel Bone Knife #2, Plastic Handle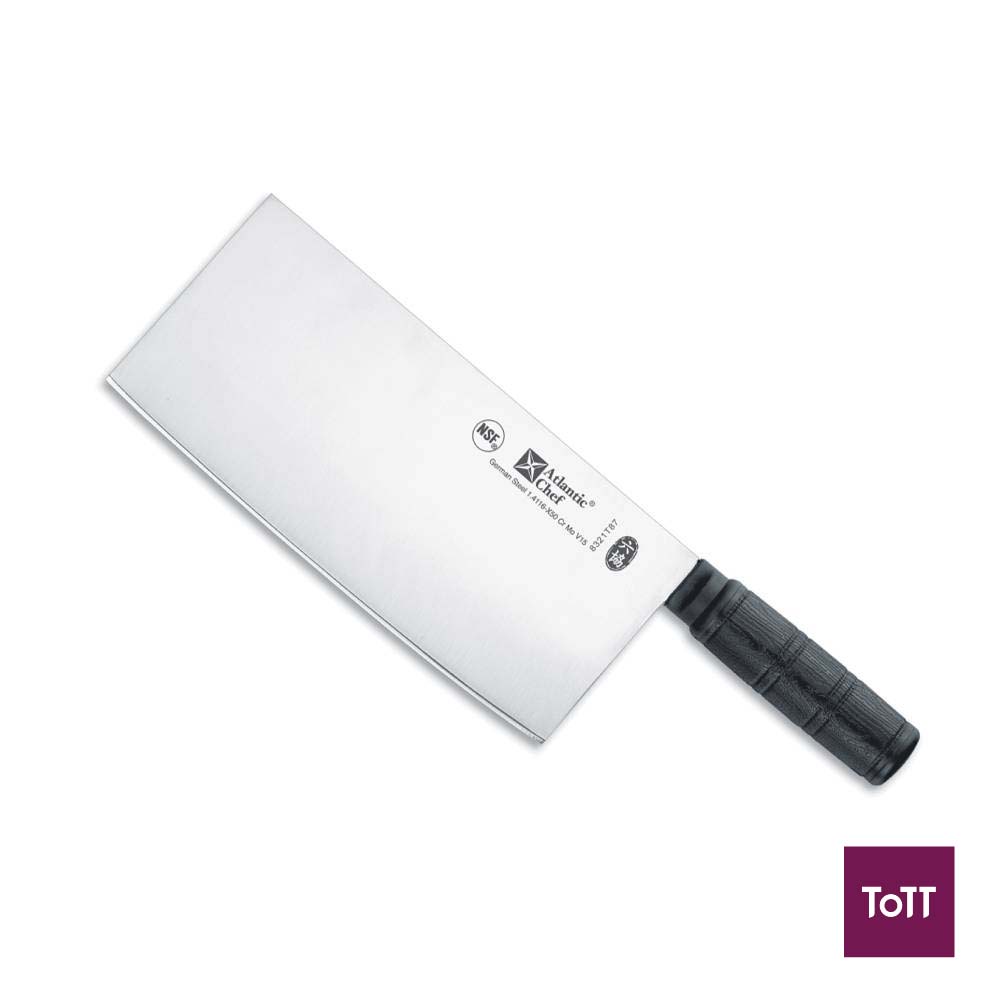 This heavy duty knife from Atlantic Chef combines features of both a chef knife and cleaver, which is perfectly designed to hack through spareribs, chickens, fish and ducks. With the special wide blade, you can also scoop sliced, chop vegetable and traNSFer it into a container, which makes it a must-have for every home or restaurant chef.
Atlantic chef have more than 30 years of experience in manufacturing kitchen knives and is recognised for its insistence on good quality and professional and novel technologies.