Atlantic Chef Traditional Sashimi Knife Black L27cm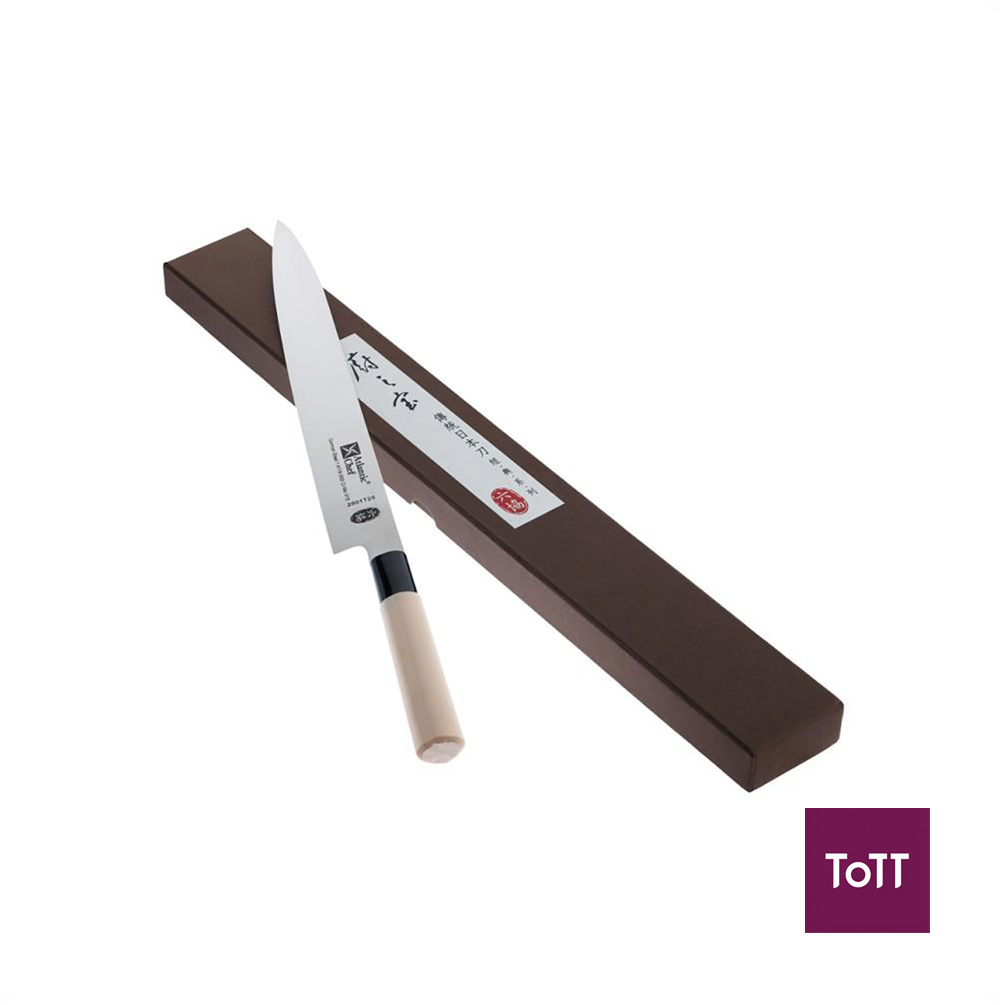 Atlantic Chef Traditional Sashimi Knife Black L27cm – The Traditional Series Knives from Atlantic Chef are constructed from German High Carbon Stainless Steel Blade. Featuring Japanese Cherry Wood Handles, they offer maximum control and precision when using. The blades are hand honed, and have razor sharp edges that offers long-lasting sharpness, easy edge maintenance, and rapid re-sharpening. This Sashimi Knife features a long and thin profile, along with a face sharpened edge that is perfect for preparing sashimi, slicing raw fish and seafood.
Length: 27 cm
Atlantic Chef has more than 30 years of experience in manufacturing kitchen knives and is recognised for the insistence on good quality and the professional and novel technologies. The knives are made of blades that are sharp, durable and strictly designed to comply with ergonomic technology which made them comfortable to hold.