Atlantic Chef Twin Melon Baller 22/25mm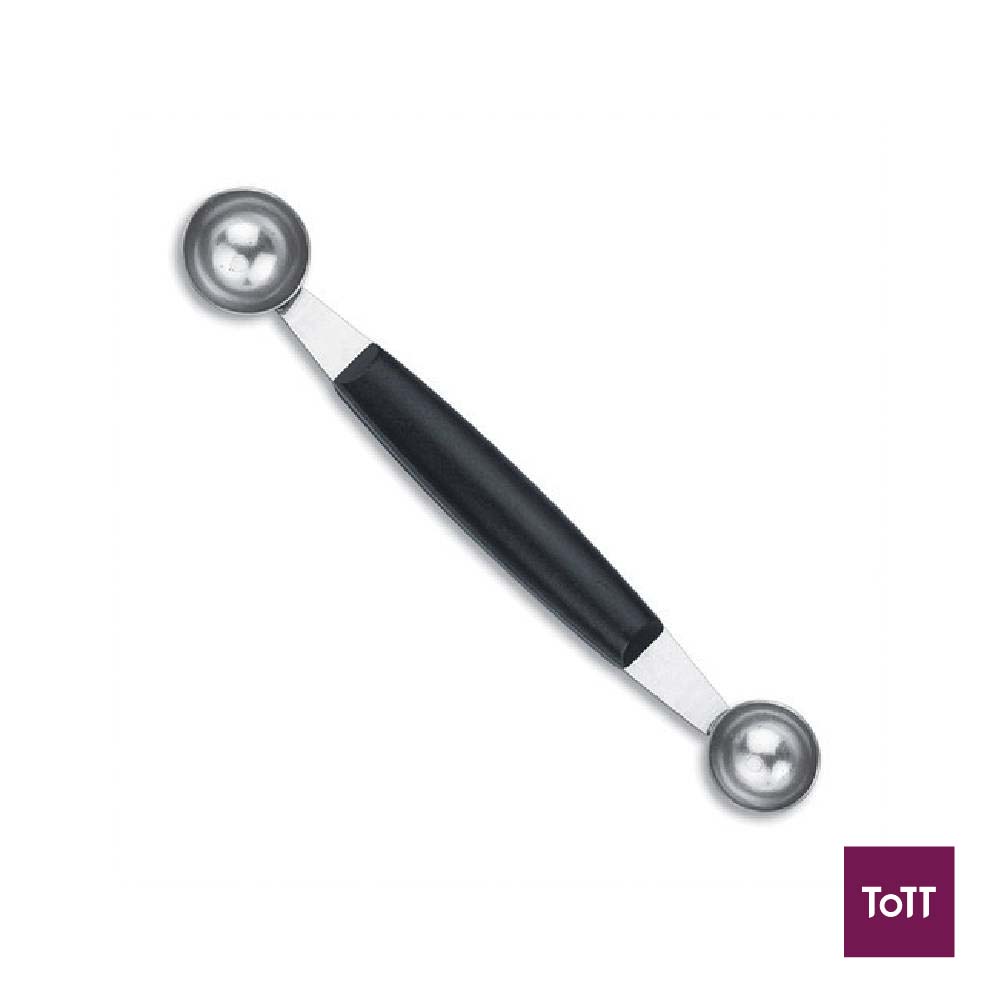 Atlantic Chef Twin Melon Baller scoops perfectly round melon balls that are uniform in size and shape for creating beautiful fruit salads and decorative garnishes. A helpful addition to kitchen utensils and party supplies for effortless entertaining. Each end scoops different sized melon balls (22 and 25-millimeters). The non-slip handle allows for effortless scooping and a secure grip, even when hands are wet. Easily scoop every delicious bite from melons for fruit salads, topping tossed salads, decorative garnishes, adding to cocktails, and more. Compact for easy storage.
Atlantic chef has more than 30 years of experience in manufacturing kitchen knives and is recognised for its insistence on good quality and professional and novel technologies.