Boska Amigo Cheese Board Ø33 cm x L44.5cm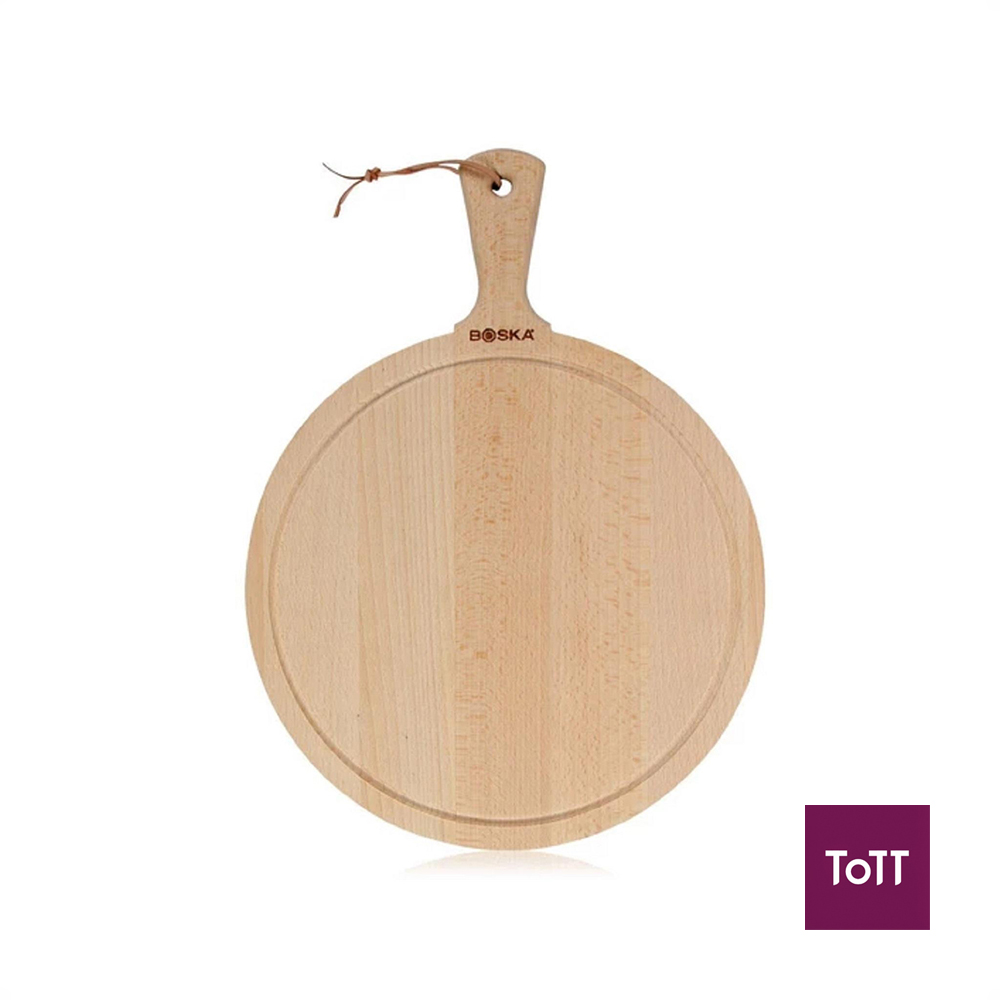 Do you have something to celebrate, or do you have some company coming over for drinks? Then don't forget to invite the serving board round amigo . Due to its wonderful size, there'll be no cheeses left behind in the fridge. The cheese board is also perfect for serving the most delicious tapas. Extremely handy this cheese board is a fantastic accessory for true cheese lovers. After all, the board has more than enough room to present a variety of cheeses. The cheese board amigo is also available in sizes M and S. That way, you'll always have the right board to match any occasion. lts pan – even the smallest kitchen has a spot to store this board, made of rustic beech wood. After all, you can also hang it up by its handy handle. The cheese board looks fantastic, so it deserves its time in the spotlight. Maintenance – the cheese board is easy to clean. It has an antibacterial coating on it, so you don't have to worry about a thing while you're hosting. Do take care to wash the board by hand to preserve its quality.
At BOSKA we make Food Tools for Life and we believe quality is sustainability. Our goal is to design products that last a lifetime. It all began near Gouda, in Holland, where blacksmith Willem Bos made his first cheese tools for the local farmers. From that day on it's been our family's tradition to create fun & smart tools so you can enjoy cheese, chocolate, pizza and more to the fullest. We love it! So whether you're cutting, slicing, grating, grilling or melting, we'll help you create mouthwatering food and a party on your table. Enjoy!