Boska Amigo Large Tapas Cheese Board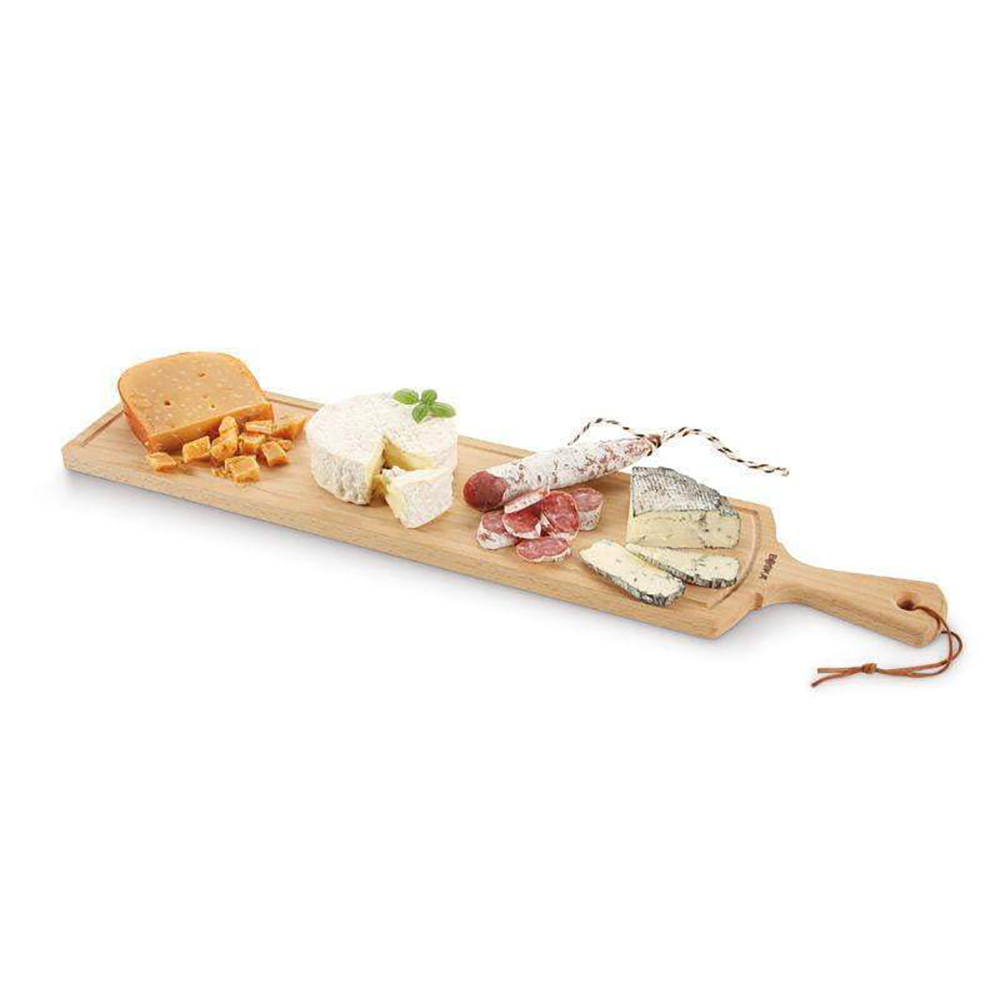 Fiesta! It's always party time with the stylish Serving Board Amigo L. Present cheese, tapas, and desserts on this handy board. Your hors d'oeuvres will look even more delicious. Dig in! Bring the gang back together again.
Amazing presentation – Drinks? A French dessert? You can handle anything with this versatile cheese board! The Cheese Board Tapas Amigo has enough room for a half meter of cheese, hors d'oeuvres, and desserts. It'll have people lining up at the table. So much fun!
Classic design – The board is made of rustic beech wood. After use, wash it off by hand. All you need is warm water and a drop of dish soap! With the Cheese Board Tapas Amigo L, you're adding a cool cat to your kitchen.
This cheese board is 51.5 cm long (not including the handle)
At BOSKA we make Food Tools for Life and we believe quality is sustainability. Our goal is to design products that last a lifetime. It all began near Gouda, in Holland, where blacksmith Willem Bos made his first cheese tools for the local farmers. From that day on it's been our family's tradition to create fun & smart tools so you can enjoy cheese, chocolate, pizza and more to the fullest. We love it! So whether you're cutting, slicing, grating, grilling or melting, we'll help you create mouthwatering food and a party on your table. Enjoy!