BRUNO Compact Hotplate Cashmere Green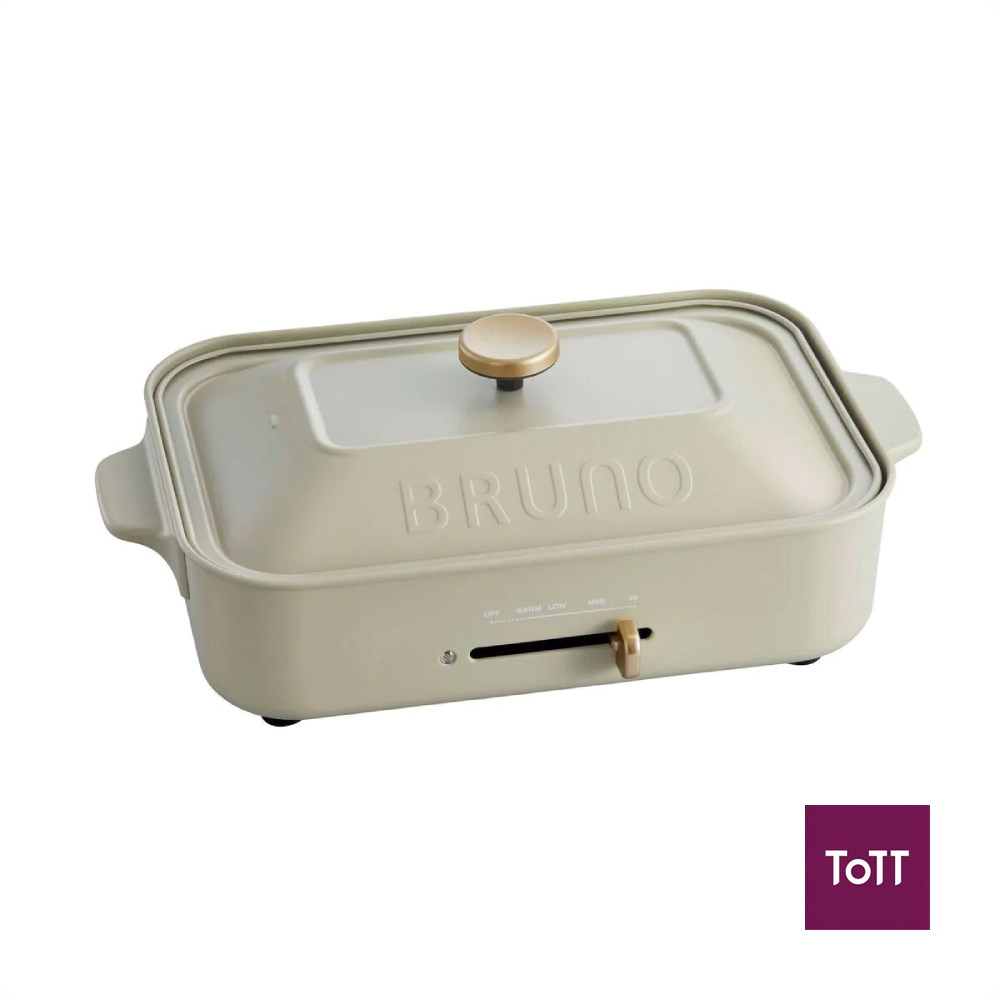 BRUNO's F/W 2021 seasonal colors are here – a luxuriously muted palette that recalls the fresh piney scent of Christmas firs, fluffy soft couches, soft cashmere sweaters, and the contentment of a warm bowl of soup on a chilly stormy year-end night
A color that is both perfect for the season and also evergreen, cashmere green is a soft, creamy luxury green that has hints of silvery grey and pistachio. Amazing on any wooden surface or dining table, it is a very special shade that is both crisp but also cozy, warm but with a hint of frost. What an enigma!
With our hotplate and its optional attachments (sold separately), you can whip up a full English breakfast, enjoy beers over a bubbling steamboat or Korean army stew, flip rice burgers and patties, or train up your motor skills over a skillet of crispy takoyaki. The possibilities are endless!
Every Compact Hotplate set comes with a hotplate machine, flat plate, takoyaki plate, and a wooden spatula.