BRUNO Compact Hotplate Powder Blue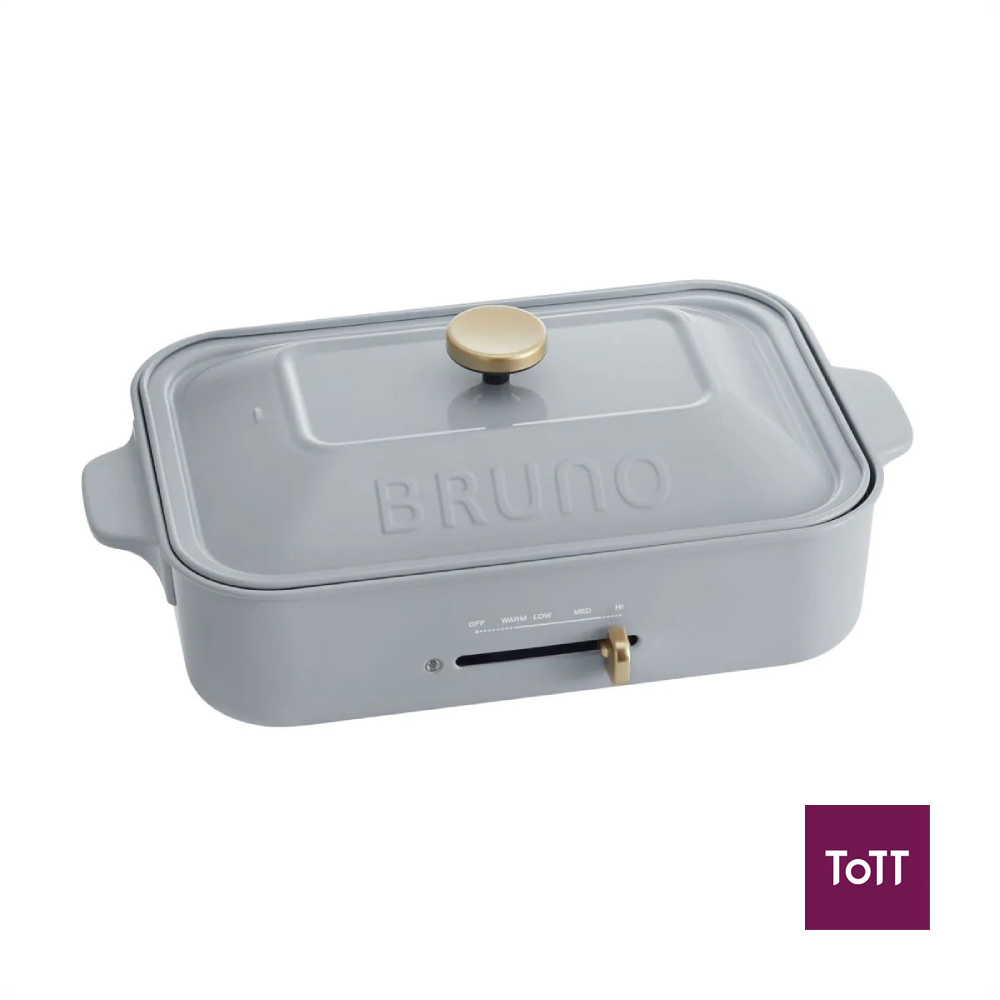 BRUNO's F/W 2021 seasonal colors are here – a luxuriously muted palette that recalls the fresh piney scent of Christmas firs, fluffy soft couches, soft cashmere sweaters, and the contentment of a warm bowl of soup on a chilly stormy year-end night.
Powder Blue brings instantly to mind the wonder of a snowy Christmas morning – when the air is fresh with excitement and everyone near and dear is close by. It is the wearable hug of a pastel, super soft sweater, a cross between a perfect, powdery snowflake and a winter's evening sky. Calm and contentment personified.
With our hotplate and its optional attachments (sold separately), you can whip up a full English breakfast, enjoy beers over a bubbling steamboat or Korean army stew, flip rice burgers and patties, or train up your motor skills over a skillet of crispy takoyaki. The possibilities are endless!
Every Compact Hotplate set comes with a hotplate machine, flat plate, takoyaki plate, and a wooden spatula.