Bruno Grande Hotplate Ash Glaze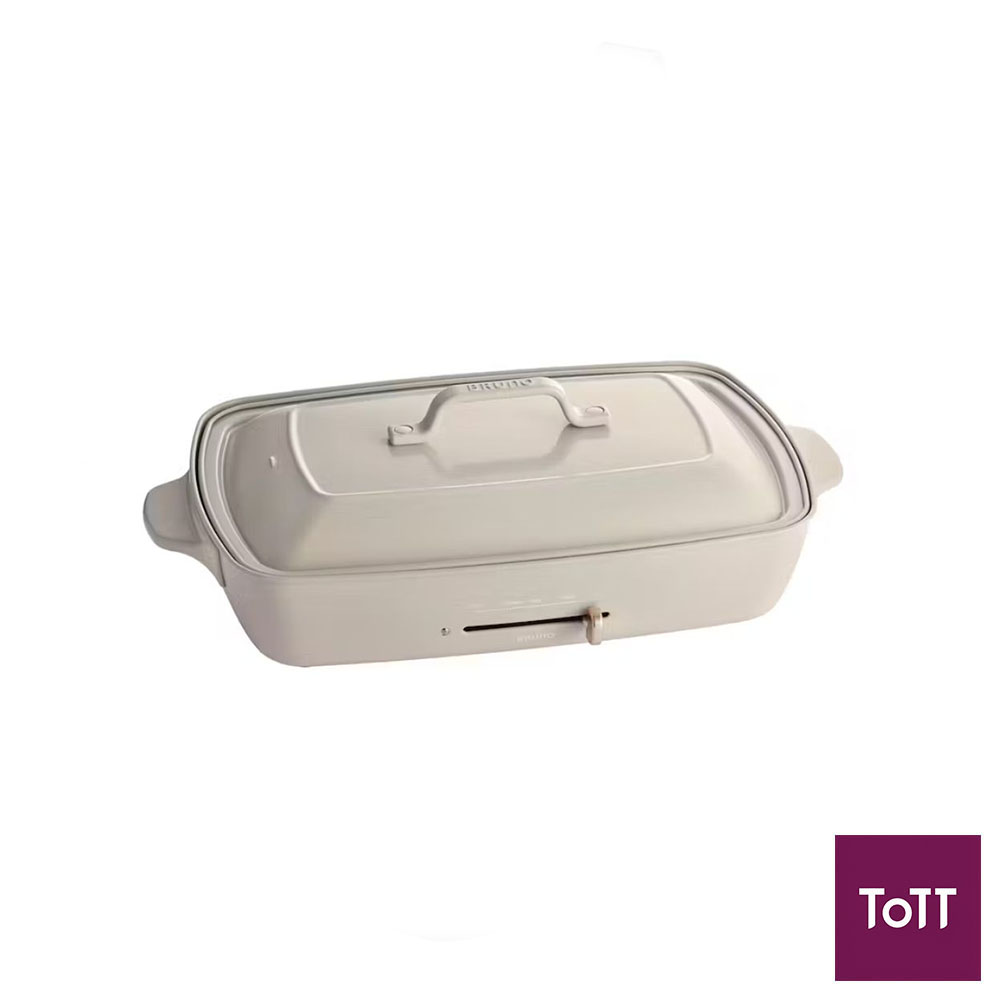 Bruno Grande Hotplate Ash Glaze
This summer, we buck the trend of all things bright and bold to bring to you instead our most beautifully neutral and timeless colour yet – Ash Glaze.
Ash Glaze is a curious colour that is both buttery smooth and chalky at the same time – blending warm creamy tones with soothing greys to form a shade that has endless nuances and will suit any table and home.
The story behind its name is the use of wood ash by Japanese potters to glaze their hand made ceramic creations – resulting in a gorgeously smooth earth-toned colour emerging from the fires of the kiln.
Embodying the versatility of the colour and its embracing of heat, we chose this colour to represent BRUNO?s place at any table and our hotplates ability to warm any meal, heart, or home.
Optional add ons include the split pot nabe so you can enjoy two different hot pot or pasta bases at one go, and the supersized deep pot which allows you to steam up a feast with its huge capacity and metal steamer rack. Every tummy will be satisfied at every meal, and every meal can be cooked right at the table.
Every Grande Hotplate set comes with a hotplate machine, flat plate and takoyaki plate.
For BRUNO's electrical products, kindly register for warranty directly at www.maisonace.com.
For further servicing issues, kindly make an appointment at hello@maisonace.com after registering for warranty.
Since 1919, KitchenAid has been bringing culinary inspiration to life, so no matter what you're creating, you'll get the most of making with kitchen tools made for you.Choose from many different colors of the KitchenAid Artisan Series Tilt-Head Stand Mixer for the one that perfectly matches your kitchen design or personality.