Bruno Table Pot 0.75L, Green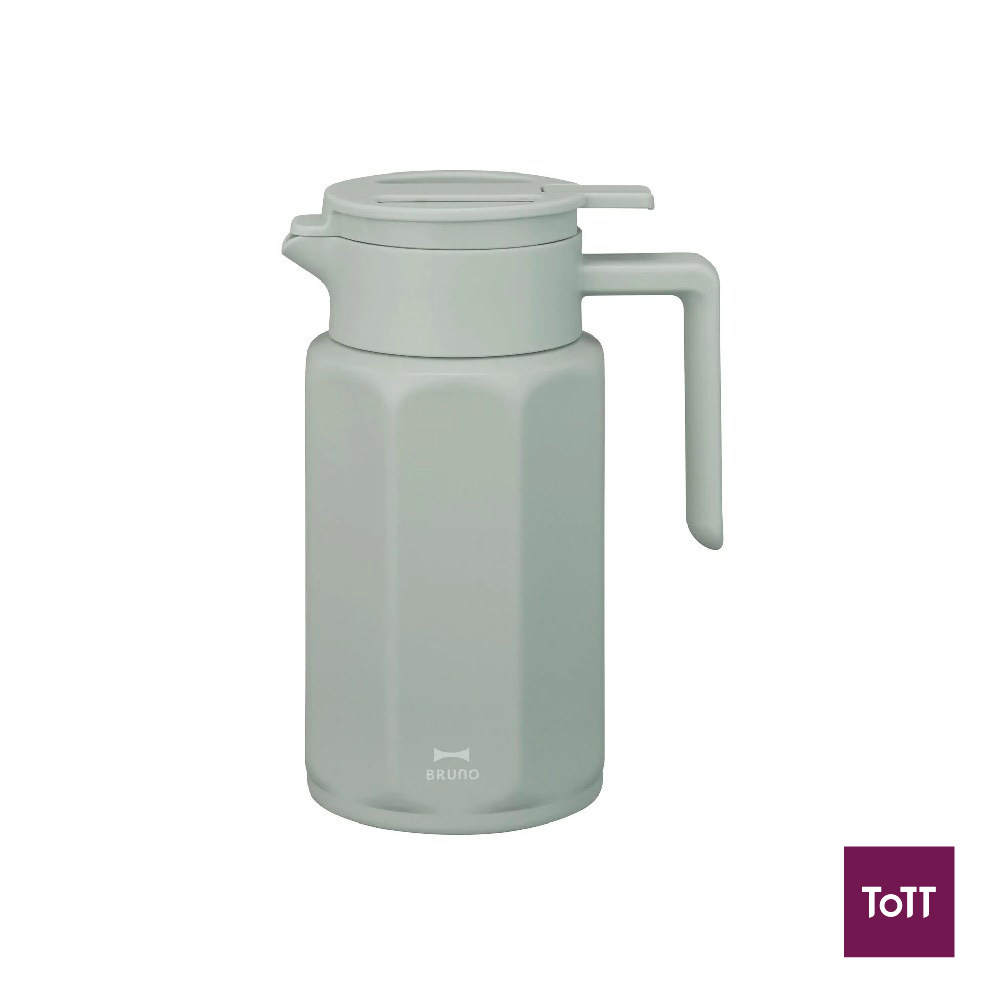 From the kitchen to your desk or even by your bedside, stay hydrated with the new BRUNO Stainless Table Pot!
Perfect for everyday use, it features double-wall vacuum insulation, which can keep your water, tea or coffee warm at 66ºC and above for 10hours and cold for 6 hours at 6℃ and below.
The lid and inner lid are all removable for ease of cleaning. The wide-mouth design also allows you to put in ice easily.
Available in soothing neutral shades of ivory or green.
Heat insulation effect: 66 degrees or more (10 hours) Cold insulation effect: 6 degrees or less (6 hours)
Not Microwave safe
Only use with wooden and silicone cookware. Only clean when cooled and with a soft sponge and dishwashing liquid. Do not use abrasive materials. The coating may be damaged if an impact is applied.
This is a consumable product, wear and tear is normal with usage.
For BRUNO's electrical products, kindly register for warranty directly at www.maisonace.com.For further servicing issues, kindly make an appointment at hello@maisonace.com after registering for warranty.