Bruno USB Cordless Blender 300ml, 300W, Ivory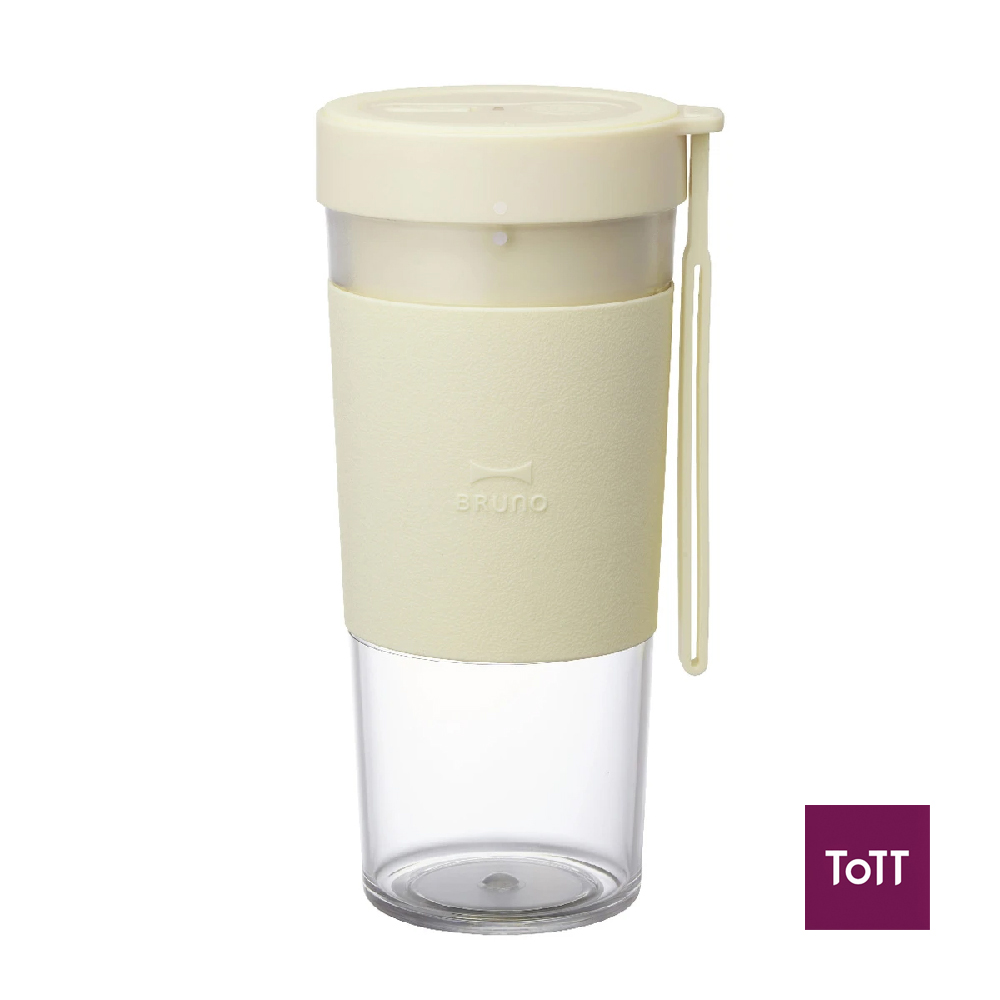 Let Bruno accompany your busy schedules for a balanced and healthy lifestyle!
Introducing the new Bruno Cordless Blender – your perfect companion to bring around, from your home to school, office and gyms!
Be it juices, smoothies or your daily protein shakes, the Cordless Blender can do it all, on the go!
Lightweight and portable- Slim design which weighs only 400g. Perfect serving for one! (300ml). Rubber grip and handy strap makes it easy to hold and carry.
2-in-1 blender and tumbler.
Lid and blade are integrated to store compactly like a tumbler.
Included extra cap to use as a tumbler.
Easy and safe to use.
Charge anywhere using the included USB-C cable.
Double press the button to start blending.
Motor blade only works when the lid is aligned properly – prevents.
Let Bruno be a part of your life and inspire you to keep a healthy and balanced diet.