Cerabon By Petye Carrara Porcelain Coffee Mug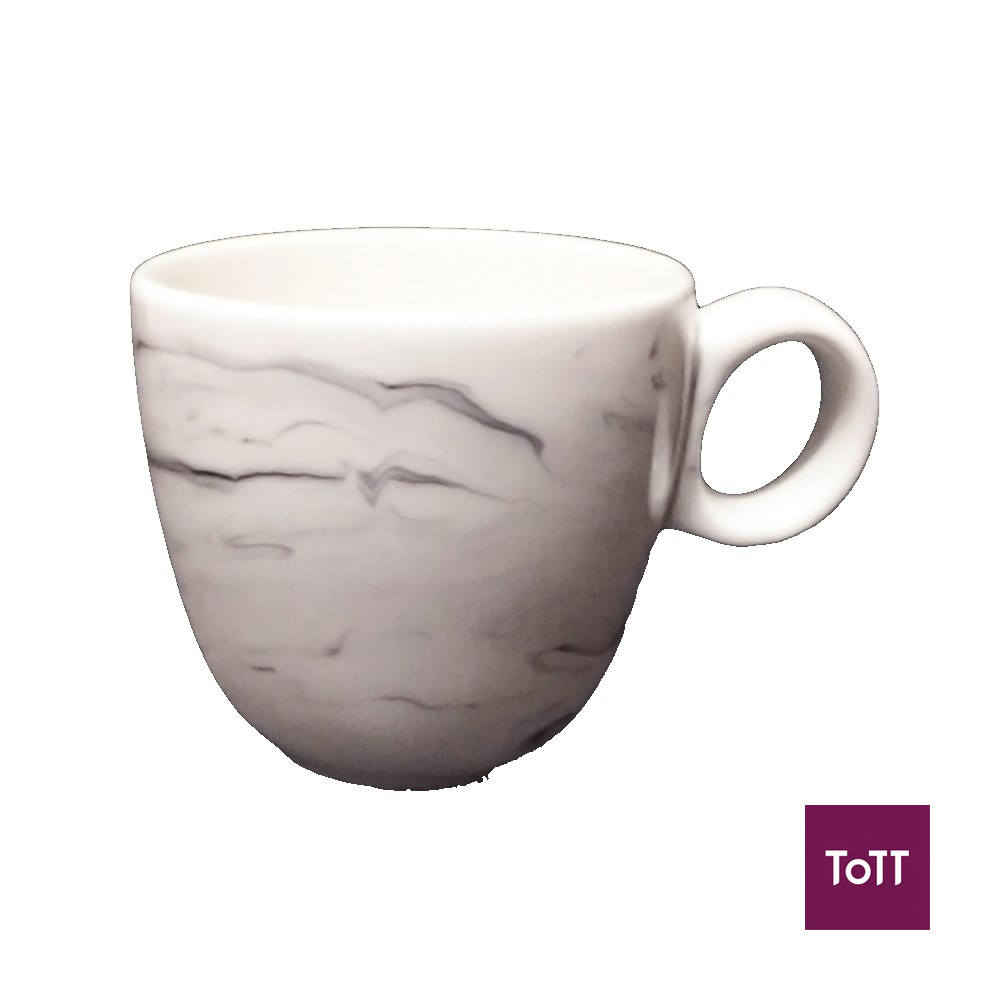 Serve your hot beverage in this porcelain coffee mug designed to hold a generous portion. The elegant white and gray marble design is part of a beautiful tableware collection from Cerabon By Petye Carrara . The Carrara porcelain tableware is available in a complete range of round plates, pasta plate, rectangular platters, cereal or soup bowls, espresso cup, tea cup, saucer and coffee mug.
The brand, Cerabon, was born in 2003 when Sia Huat Pte Ltd decided to expand their product portfolio to develop their house brand of porcelain tableware to serve the growing needs of the hospitality sector within Singapore and regionally.
The beauty of the Cerabon tableware collection lies in its versatility and reliability to everyday applicability. The entire collection spans over forty different ranges with more than a thousand product SKUs and covers every single item that you will need for your table setting be it Asian, Fusion or Western.