Chef & Sommelier 6-piece Set of Reveal' Up Soft Wine Glass 300ml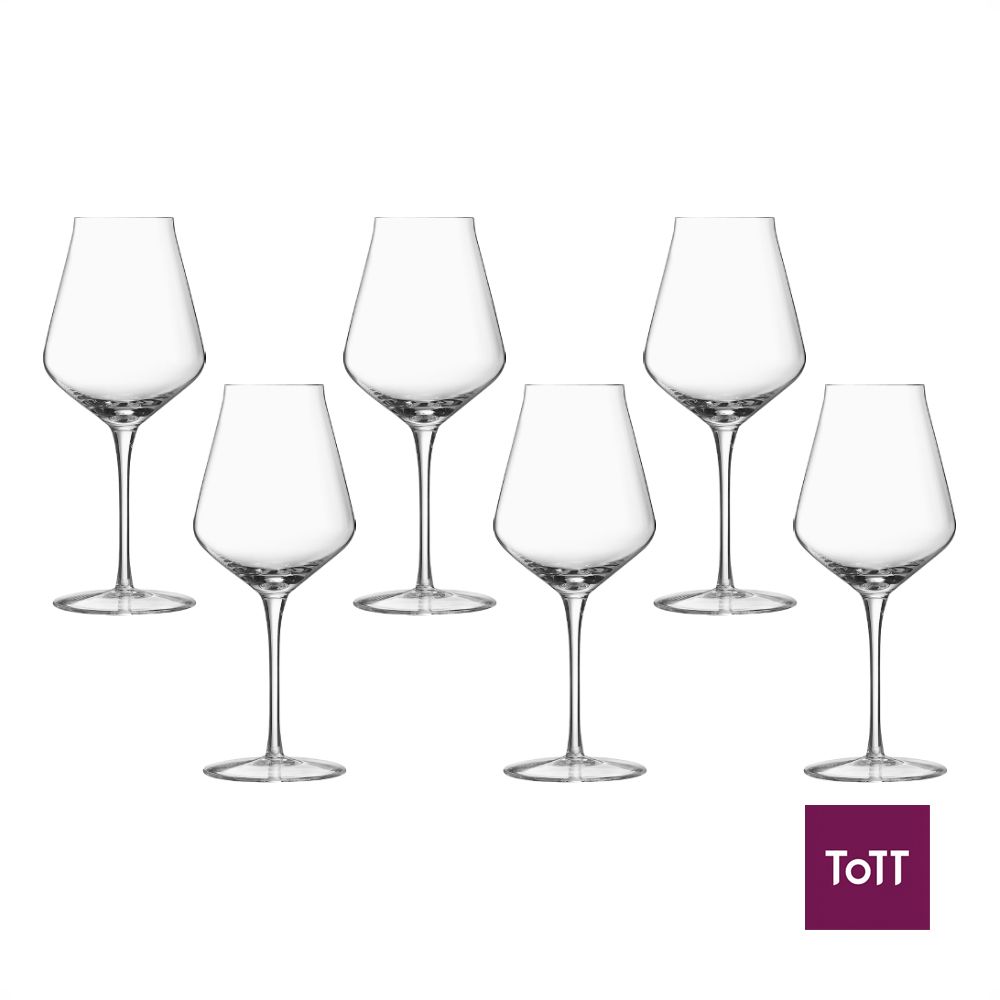 Reveal Up, a range with a distinct and sophisticated personality, entirely dedicated to the pleasure of wine and perfect service. Its quality stems from the balance between the elegant and light design of the glasses, their perfect stability when held, and the technical features they bring to a tasting. The sensory journey begins with a discovery of the glistening colour of the wines, through the perfect transparency of the glass. It continues with the revelation of the fruity aromas, clarified by the extra-large surface for oxygenation, in a generous bowl. Finally, on contact with the mouth, the fine lip of the glass disappears as the spotlight falls on enjoyment.
Chef & Sommelier inspires and supports your presentations with bold and original luxury collections. Our collections lie at the heart of the latest changes in trends: mini portions, dishes to share, new cuisine, coffee addicts, wine by the glass, etc. Our Krysta and fine porcelain lines combine the expertise of wine tasting, elegance and the strength of innovative materials.