Chefmade Cinnamoroll Plastic Measuring Spoon 4pcs/Set, White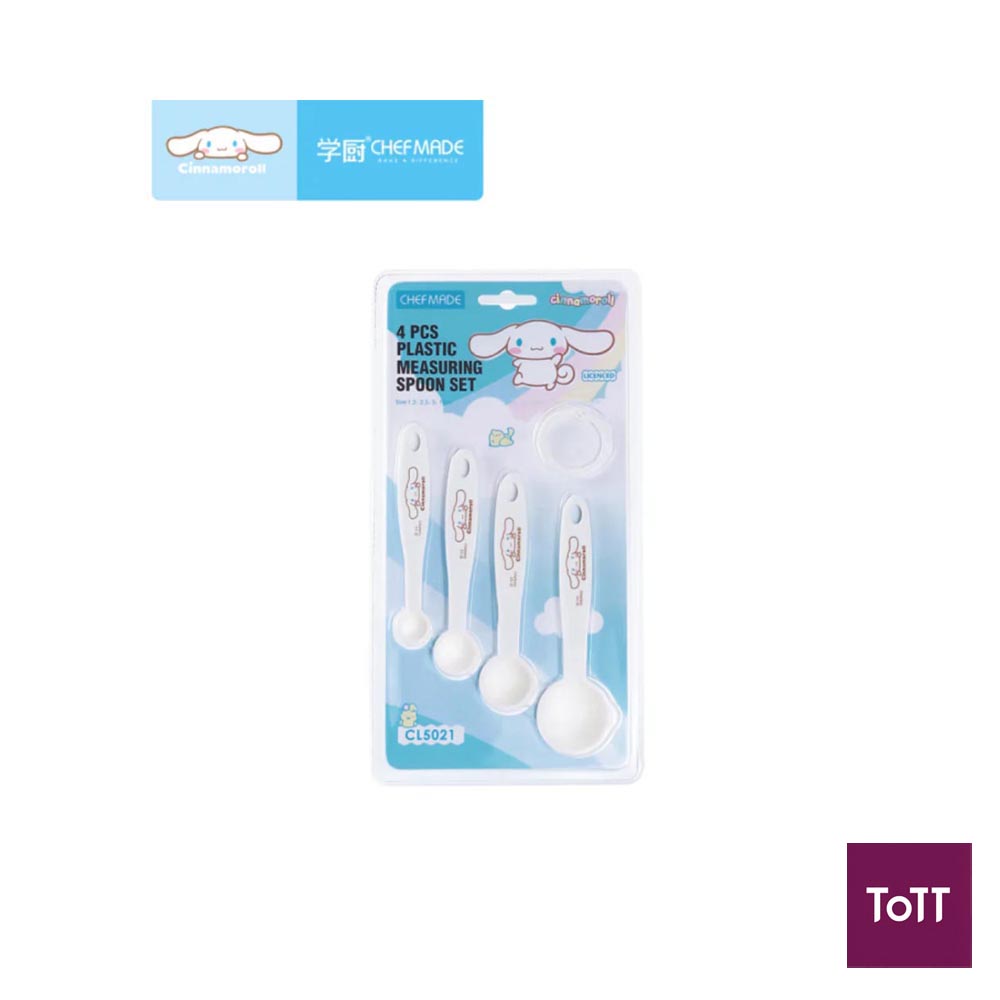 The Chefmade Cinnamoroll Plastic Measuring Spoon Set is designed for precise measurement of dry and liquid ingredients. Each measuring spoon cup features a convenient pour spout, making it easy to dispense your ingredients accurately. The handles are printed with clear measurement marks that are easy to read, ensuring accuracy in your recipes. This set includes four different spoon sizes, offering flexibility for various cooking and baking needs. The spoons are easy to organize and store thanks to the detachable easy-open ring. Cleaning is a breeze as they are dishwasher safe, and they do not retain odours from previous use.
Chefmade was born in Memphis USA in 2012, it is a bakeware brand owned by Wellcook Kitchenware Co., Ltd, founded in 1984. Chefmade is known for its durable construction and non-stick properties bakeware. Their products include cake pans, loaf pans, and baking sheets and more.