Chefmade Cinnamoroll Silicone Pastry Brush L21.8xW3.5xH1.1cm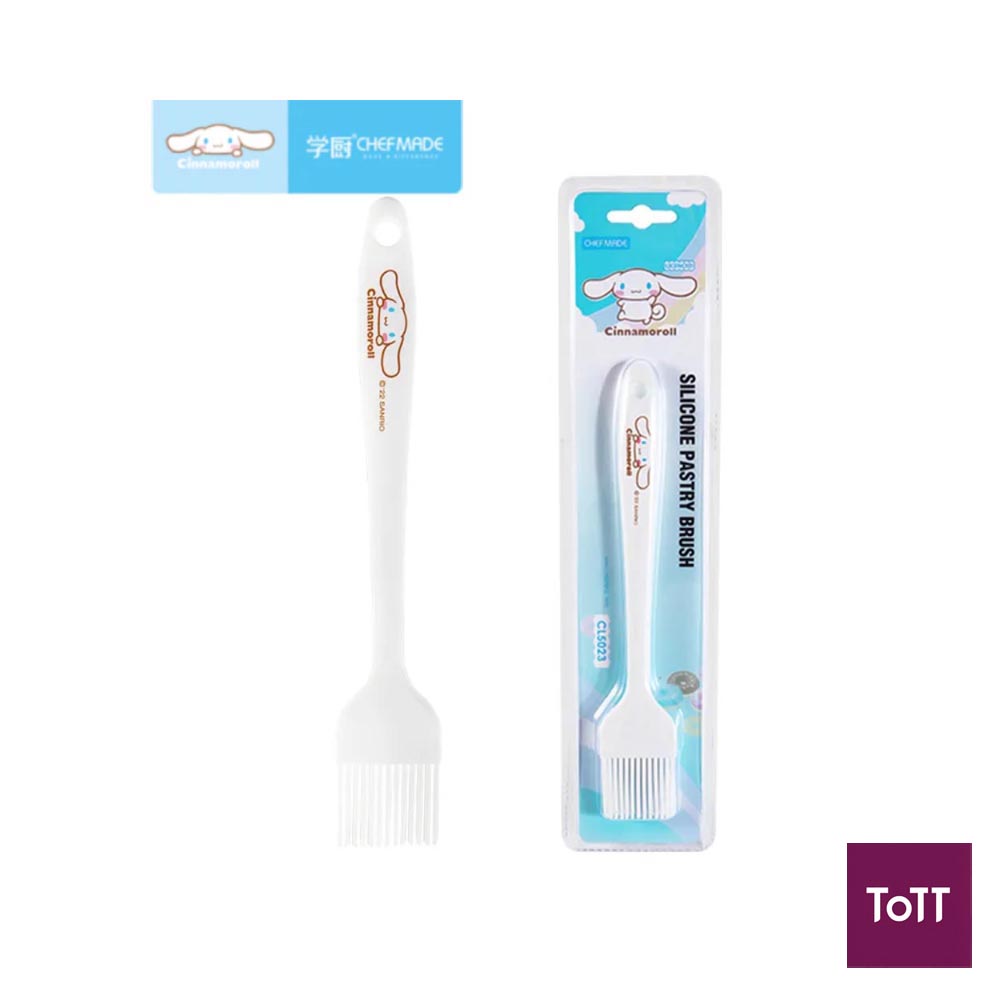 Compared to traditional basting brushes, the Chefmade Cinnamoroll Silicone Pastry Brush utilizes food-grade silicone bristles that do not retain oil or water, ensuring durability with bristle integrity with no bristle shedding or fading. This brush is also dishwasher safe and can withstand high temperatures of up to 230 degrees celsius, in addition to being BPA-free and holding FDA and LFGB certifications for safety and quality.
Chefmade was born in Memphis USA in 2012, it is a bakeware brand owned by Wellcook Kitchenware Co., Ltd, founded in 1984. Chefmade is known for its durable construction and non-stick properties bakeware. Their products include cake pans, loaf pans, and baking sheets and more.