Chefmade Cinnamoroll Stainless Steel Mixing Bowl D20xH12cm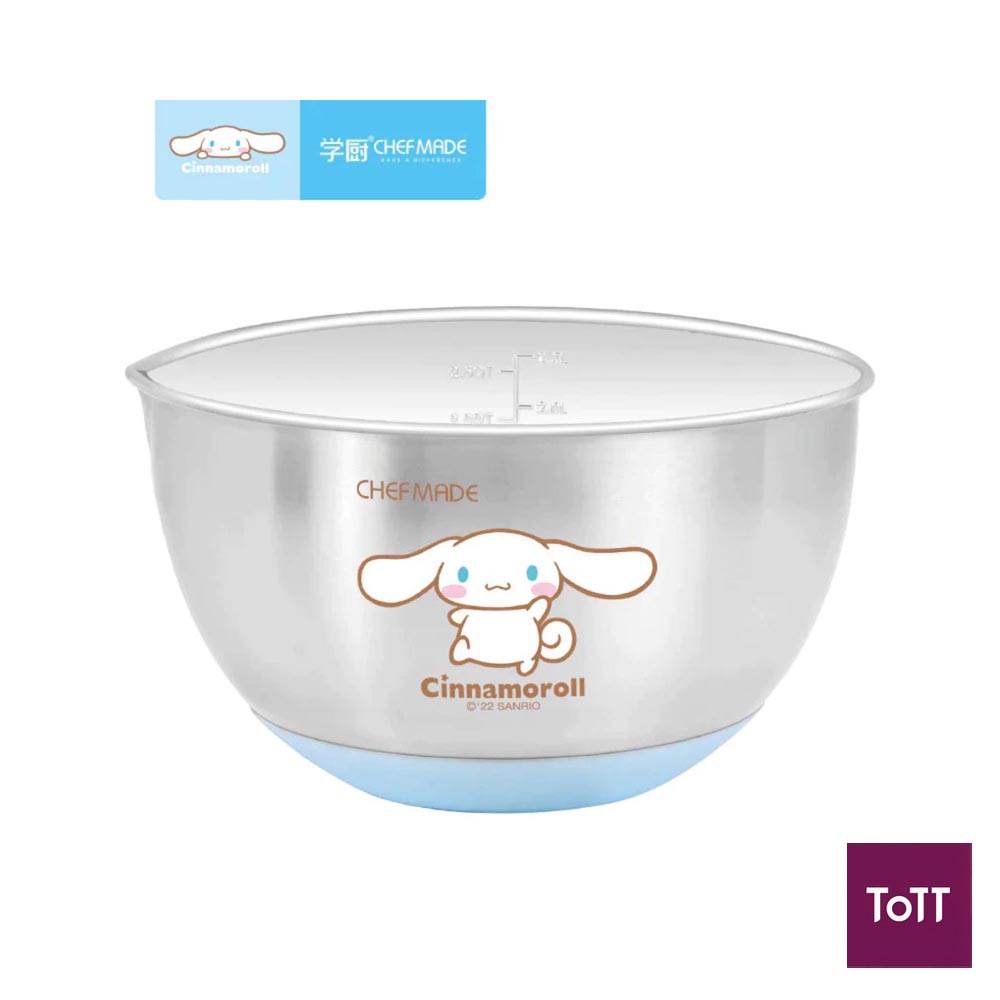 The Chefmade Cinnamoroll Stainless Steel Mixing Bowl, with its ample 2.5-liter capacity, is perfect for various daily cooking and baking tasks, from mixing eggs and batter to preparing salads and rinsing vegetables. Made from high-quality stainless steel, it guarantees durability, ensuring it can withstand the rigors of daily use. The addition of a non-slip silicone bottom ensures stability, preventing the bowl from sliding while you work. Cleanup is a breeze as this bowl is top-rack dishwasher safe, although it's recommended to hand wash the lid under cool water to maintain its appearance and functionality.
Chefmade was born in Memphis USA in 2012, it is a bakeware brand owned by Wellcook Kitchenware Co., Ltd, founded in 1984. Chefmade is known for its durable construction and non-stick properties bakeware. Their products include cake pans, loaf pans, and baking sheets and more.