Chefmade Hello Kitty PP Cake Carrier D30.5xH21cm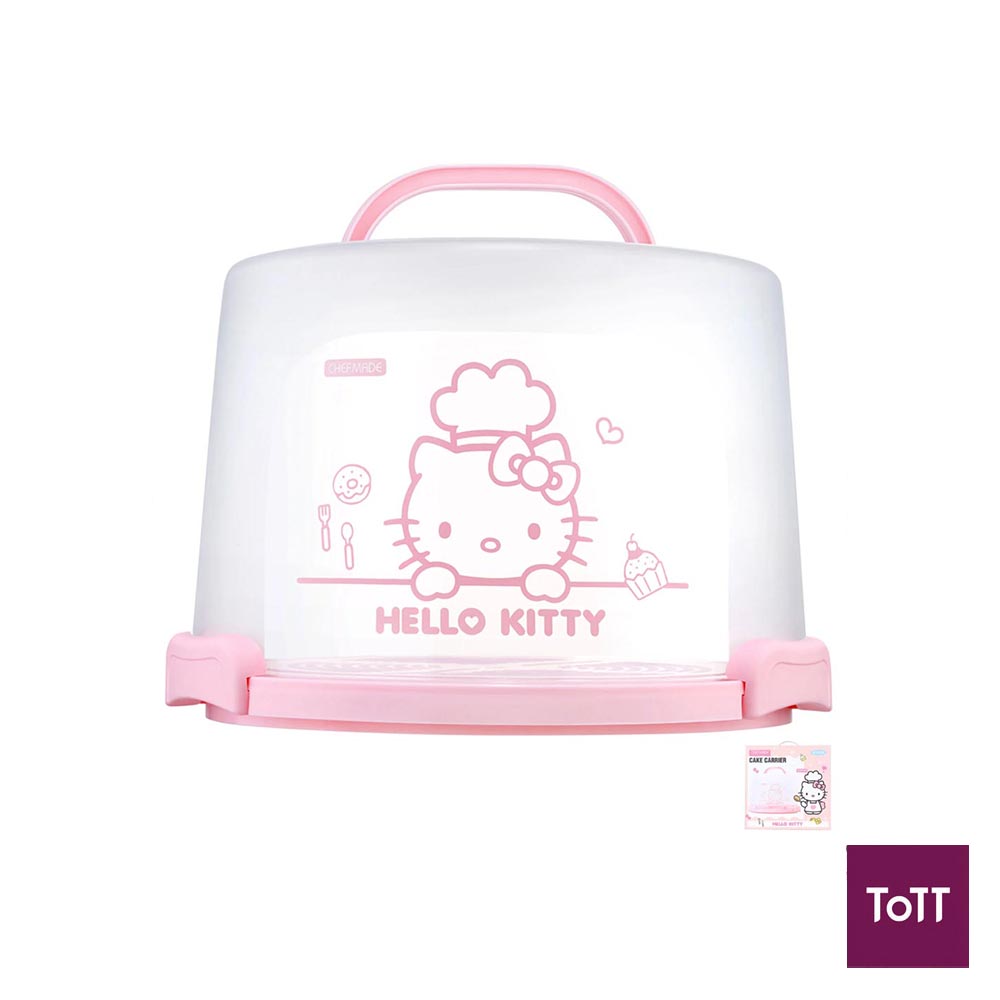 The Chefmade Hello Kitty PP Cake Carrier is a convenient cake storage and transporation solution. Made from food-grade plastic and being BPA-free, it is also odour-free and freezer-safe. With two types of bases, it can securely hold cakes up to 10 inches in diameter or 11 cups of muffins. Featuring a firm buckle design and a convenient handle, it's easy to carry, making it perfect for transporting your delicious creations. Cleaning is a breeze as it can be hand-washed.
Chefmade was born in Memphis USA in 2012, it is a bakeware brand owned by Wellcook Kitchenware Co., Ltd, founded in 1984. Chefmade is known for its durable construction and non-stick properties bakeware. Their products include cake pans, loaf pans, and baking sheets and more.