Chefmade Hello Kitty PP Portable Bread Box, Pink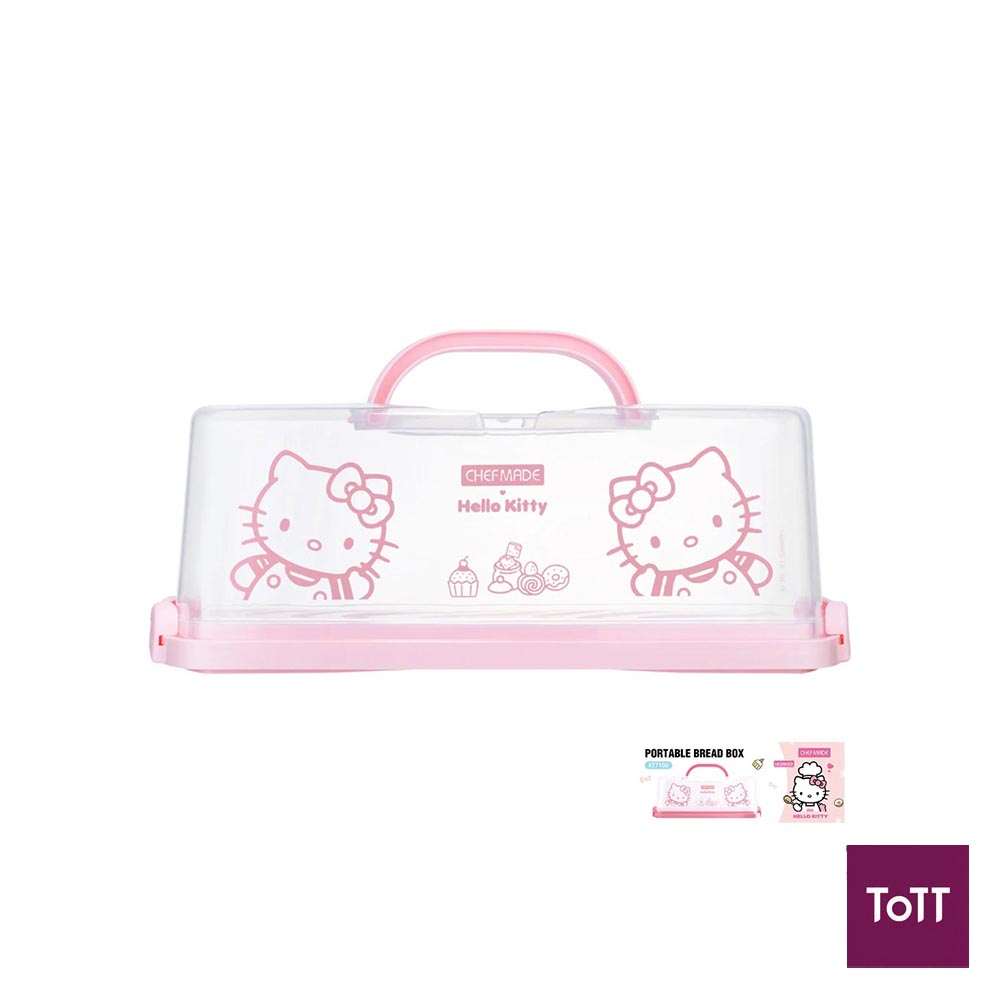 Crafted from food-grade plastic and BPA-free materials, the solid and durable construction of the Chefmade Hello Kitty PP Portable Bread Box ensures it won't easily deform, making it suitable for both indoor and outdoor use. The firm buckle design provides added security, eliminating concerns about food dropping or sliding. Furthermore, the box features an ergonomically designed handle, making it effortlessly easy to carry wherever you go.
Chefmade was born in Memphis USA in 2012, it is a bakeware brand owned by Wellcook Kitchenware Co., Ltd, founded in 1984. Chefmade is known for its durable construction and non-stick properties bakeware. Their products include cake pans, loaf pans, and baking sheets and more.