Chefmade Hello Kitty Stainless Steel Whisk With Silicone Handle L29.5cm, Pink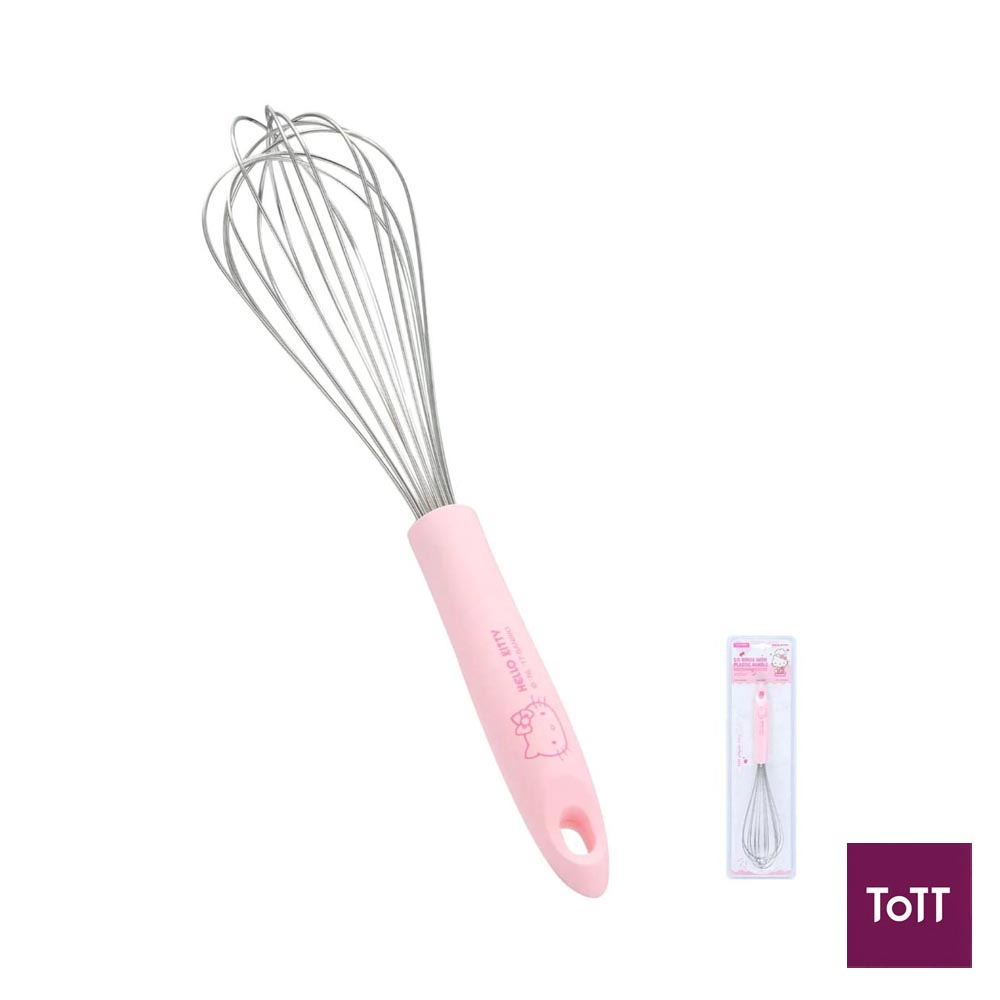 The Chefmade Hello Kitty Stainless Steel Whisk is perfect for efficient material mixing during baking. Crafted from commercial-grade stainless steel and featuring a non-slip silicone handle, it's both sturdy and durable, ensuring it won't warp even with repeated use. Made from 100% food-grade materials, it's suitable for mixing both dry ingredients and liquids. This whisk is easy to clean, dishwasher safe, and offers excellent nonstick properties. It's also suitable for a wide range of temperatures, recommended for use between -20C to 200C.
Chefmade was born in Memphis USA in 2012, it is a bakeware brand owned by Wellcook Kitchenware Co., Ltd, founded in 1984. Chefmade is known for its durable construction and non-stick properties bakeware. Their products include cake pans, loaf pans, and baking sheets and more.