Clifton Digital Sous Vide Bath with Drain Tap W33.2xD53.8xH29cm, 28L, 230V/1.5Kw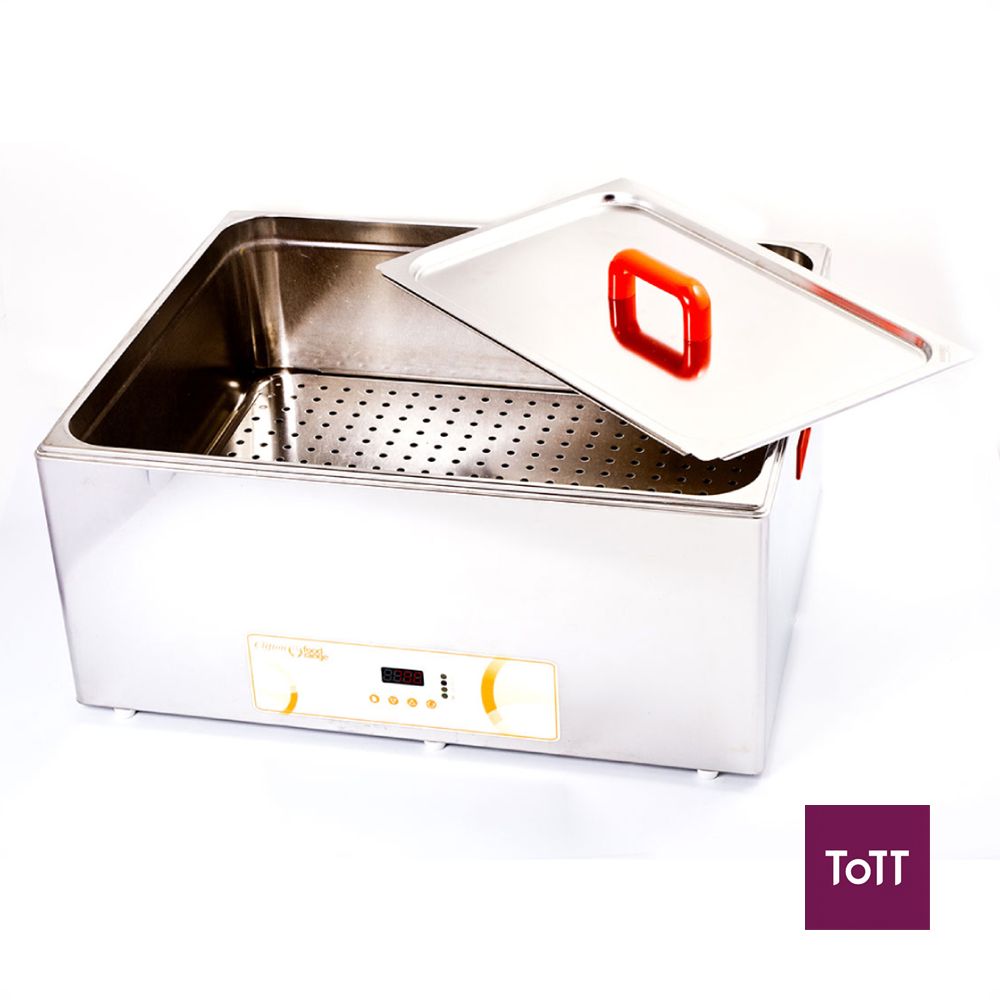 The Clifton food range of sous vide baths has been expanded to include a variation on the popular 28 litre model. This product has the controls placed on the narrow end of the bath meaning that the whole unit can be run from 'front to back' on the counter top. This results in considerable saving where space is at a premium in a busy kitchen. Ideal for sous vide and other low temp cooking, these baths are an indispensable piece of equipment for all leading chefs worldwide.
The Clifton Food Range® provides professional chefs with sous vide equipment—developed and manufactured by Nickel-Electro, a brand leader in temperature-control laboratory and science equipment. The range offers users an unparalleled specific temperature control to produce consistently perfect results.