Clifton Portable Clip-On Digital Immersion Circulator, 230V/1.25Kw, W122xD153xH200mm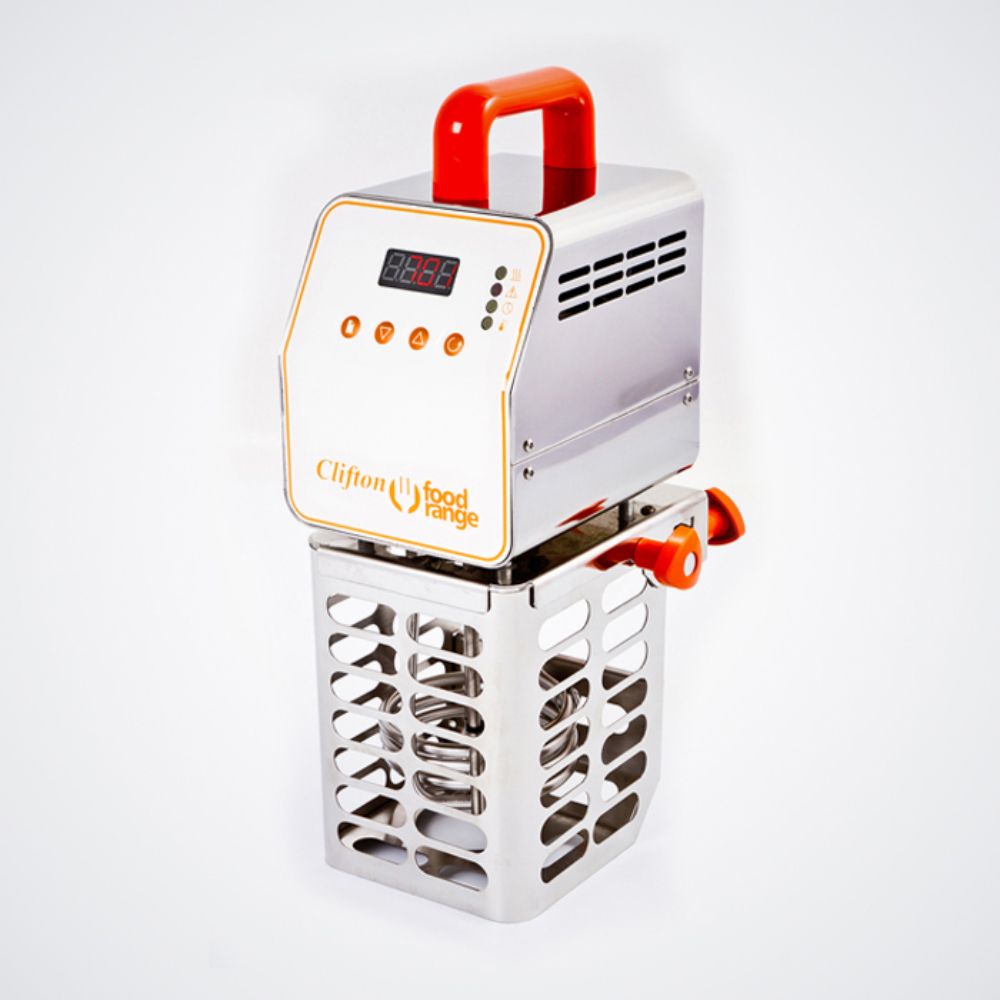 Easy to use and portable, the Clifton Sous vide portable stirrer is a high quality immersion stirrer ideal for chefs on the move or for those who wish to cook sous vide only occasionally. It can be fitted in seconds to a standard stainless or polycarbonate gastronorm tank or round, straight sided circular pot with a diameter of 300mm or more (minimum depth 150mm) and a maximum volume of approximately 56 litres. Temperature and time can be quickly set with the wipe clean push button control panel which also features low liquid and run dry warnings. Integrated timer can be set for up to 99 hours with an audio and visual alert.
The Clifton Food Range® provides professional chefs with sous vide equipment—developed and manufactured by Nickel-Electro, a brand leader in temperature-control laboratory and science equipment. The range offers users an unparalleled specific temperature control to produce consistently perfect results.