Cole & Mason Bobbi Precision+ Pepper Mill 18.5cm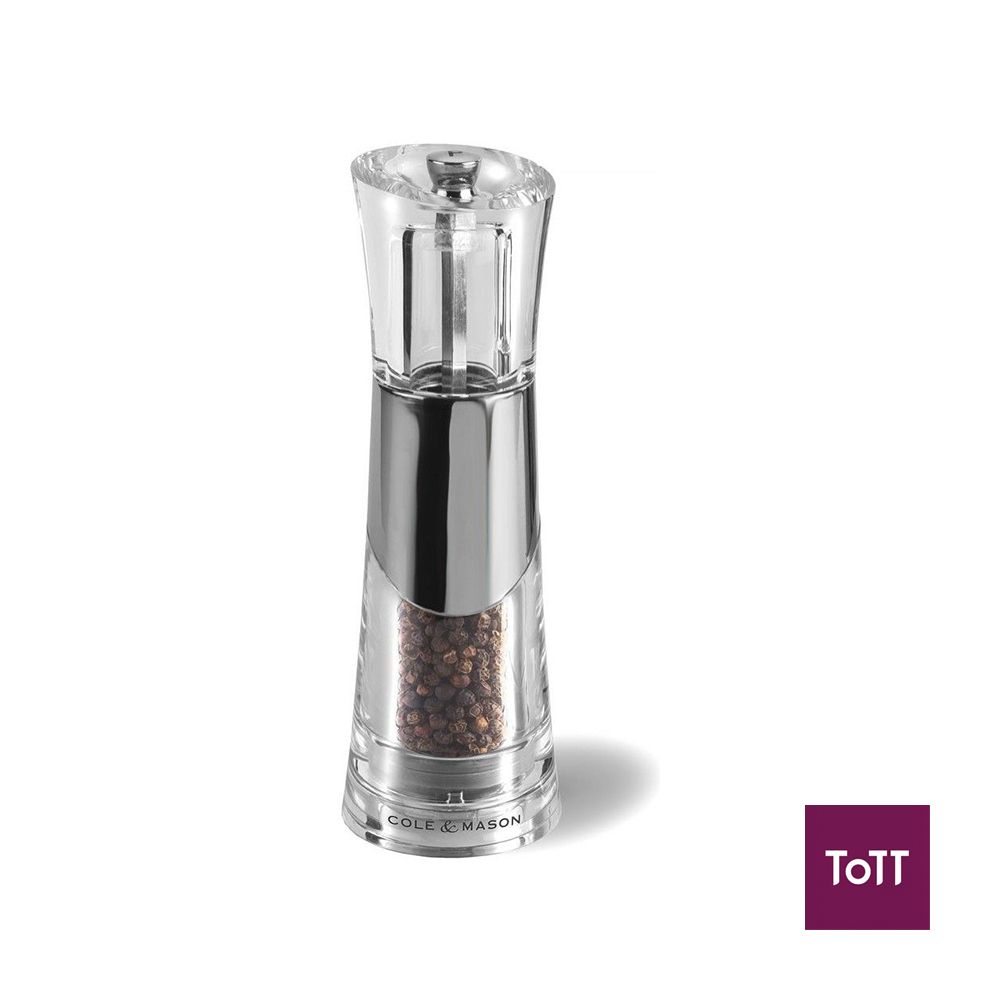 Sleek, slender shaped pepper mill with a contemporary look, adding style to any table whilst remaining an essential everyday kitchen tool. Bobbi Pepper Mills implement a hardened carbon steel mechanism that does not crush peppercorns, but strips them to release the maximum amount of flavor with each turn.
Established in 1919, Cole & Mason's world-renowned salt and pepper mills remain wholly designed in England. With mill designs from traditional to modern, these innovative mills not only enhance your home and food with function and optimum flavor, but bring great style as well. Every kitchen and home deserves a mill that delivers the ultimate in seasoning time and time again.