Cole & Mason Milston Precision+ Pepper Mill 14cm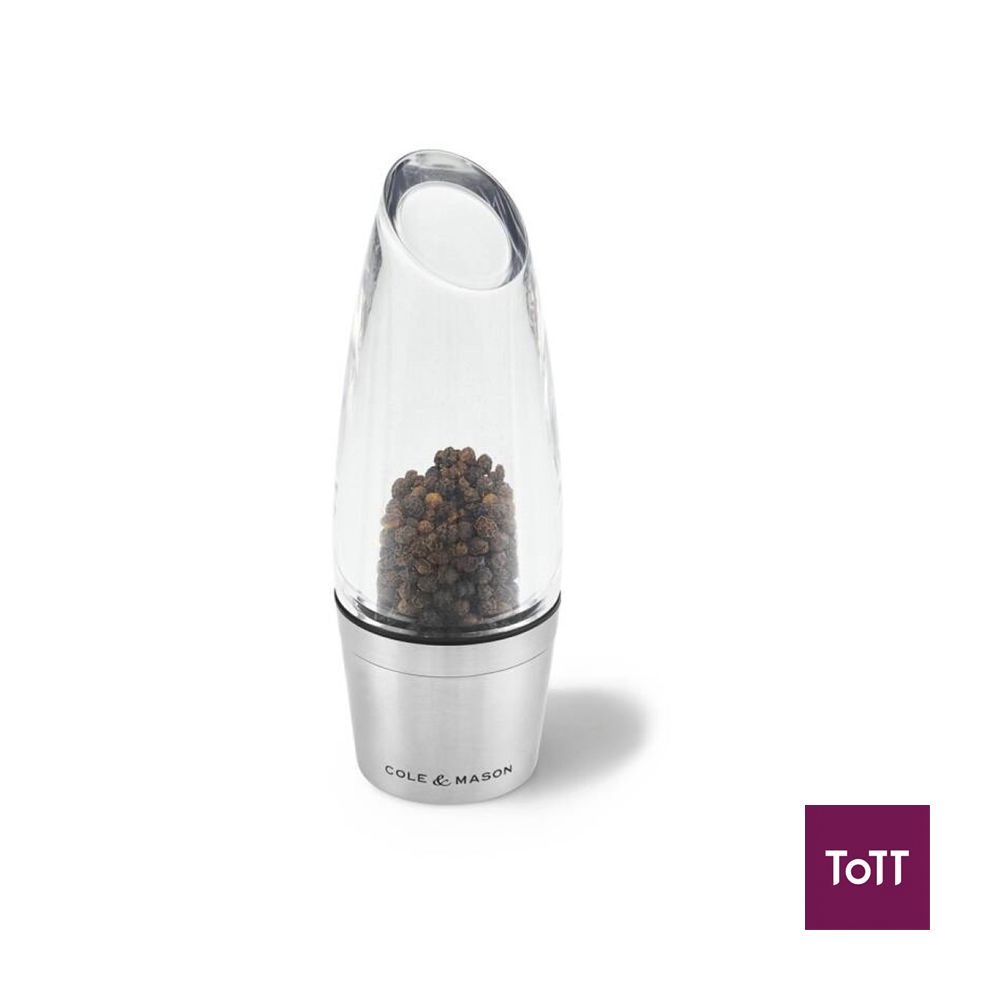 As part of the Cole & Mason 'stemless' range of mills designed for ease of use, quality of performance. The Precision grinding mechanisms (sharp ceramic for salt, carbon steel for pepper) are guaranteed for life so you can season with confidence knowing you will get high quality and consistent milling time after time. Easily adjust the grind from fine to coarse with the knob situated at the base of the mill. To fill, unscrew the acrylic top from the stainless steel base. The wide opening ensures refilling is a breeze. If your mill becomes difficult to grind, particularly on a fine setting, trying clearing the mechanism. Turn the mill upside down, loosen the knob to the coarsest setting and twist the top. This will free any large peppercorns that may have become lodged. Re-tighten the knob to the desired setting. It is advised to not put salt in your pepper mill as this will corrode the carbon steel mechanism.
Established in 1919, Cole & Mason's world-renowned salt and pepper mills remain wholly designed in England. With mill designs from traditional to modern, these innovative mills not only enhance your home and food with function and optimum flavor, but bring great style as well. Every kitchen and home deserves a mill that delivers the ultimate in seasoning time and time again.