Cooper-Atkins 2237-04-8 Dial Espresso Milk Frothing Thermometer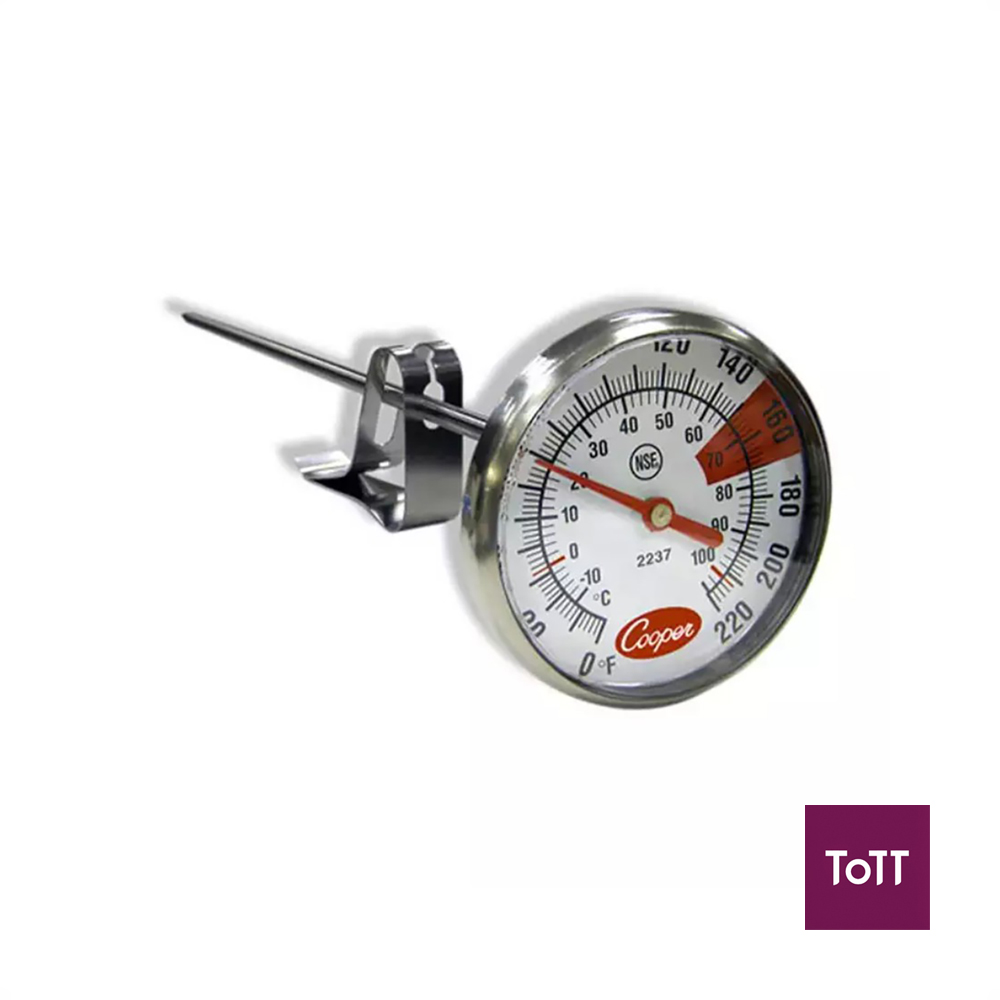 This Cooper-Atkins Espresso Milk Frothing Thermometer allows users to build volume in their steamed milk without allowing it to get too hot. It has a 0°F to 220°F temperature range, with a proper froth zone indicated on the dial.
Cooper-Atkins is a manufacturer and provider of quality restaurant timers, digital thermometers, refrigerator / freezer thermometers, meat thermometers, thermocouples and hygrometers. As an innovative global partners, they deliver measuring systems to help customers ensure safe food and healthy indoor environments.