Cooper-Atkins 24HP-01-1 Oven Thermometer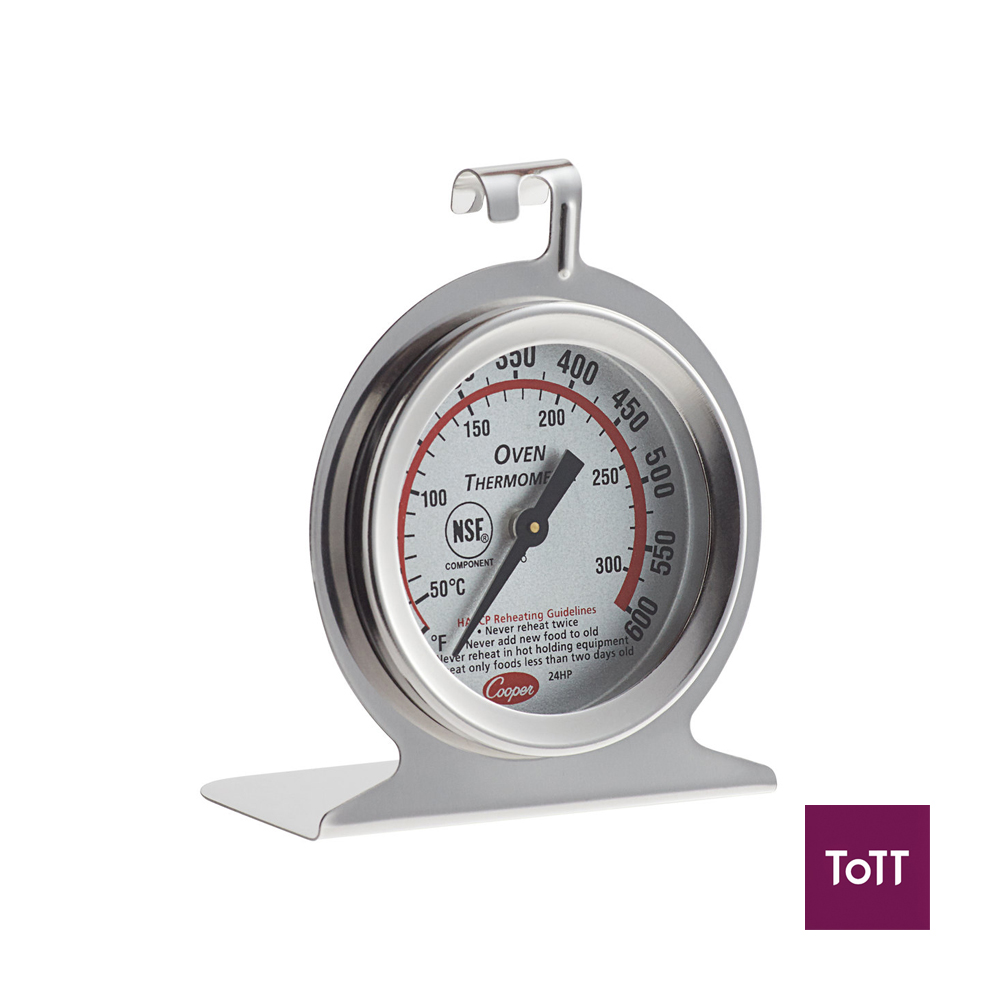 Cooking food at the proper temperature ensures that food-borne illnesses are eliminated from various dishes prepared by chefs or food service workers. The Cooper Atkins 24HP HACCP dial oven thermometer guards against inaccurate heating temperatures, giving confidence to cooks that their dishes will be free from anything that might make patrons sick.
Made of stainless steel, the Cooper Atkins 24HP thermometer has a two-inch dial, that is HACCP referenced. With coloured zones that highlight correct oven temperatures, the thermometer ranges from 100 to 600 degrees Fahrenheit. Able to hang or stand freely, it is NSF certified, and therefore meets the industry's highest standards. A one-year limited warranty guarantees customer satisfaction. The Cooper Atkins 24HP thermometer provides peace of mind that your oven will cook all of your dishes that will make you and your patrons very happy.
Cooper-Atkins is a manufacturer and provider of quality restaurant timers, digital thermometers, refrigerator / freezer thermometers, meat thermometers, thermocouples and hygrometers. As an innovative global partners, they deliver measuring systems to help customers ensure safe food and healthy indoor environments.