Cooper-Atkins 323-0-1 Roasting Thermometer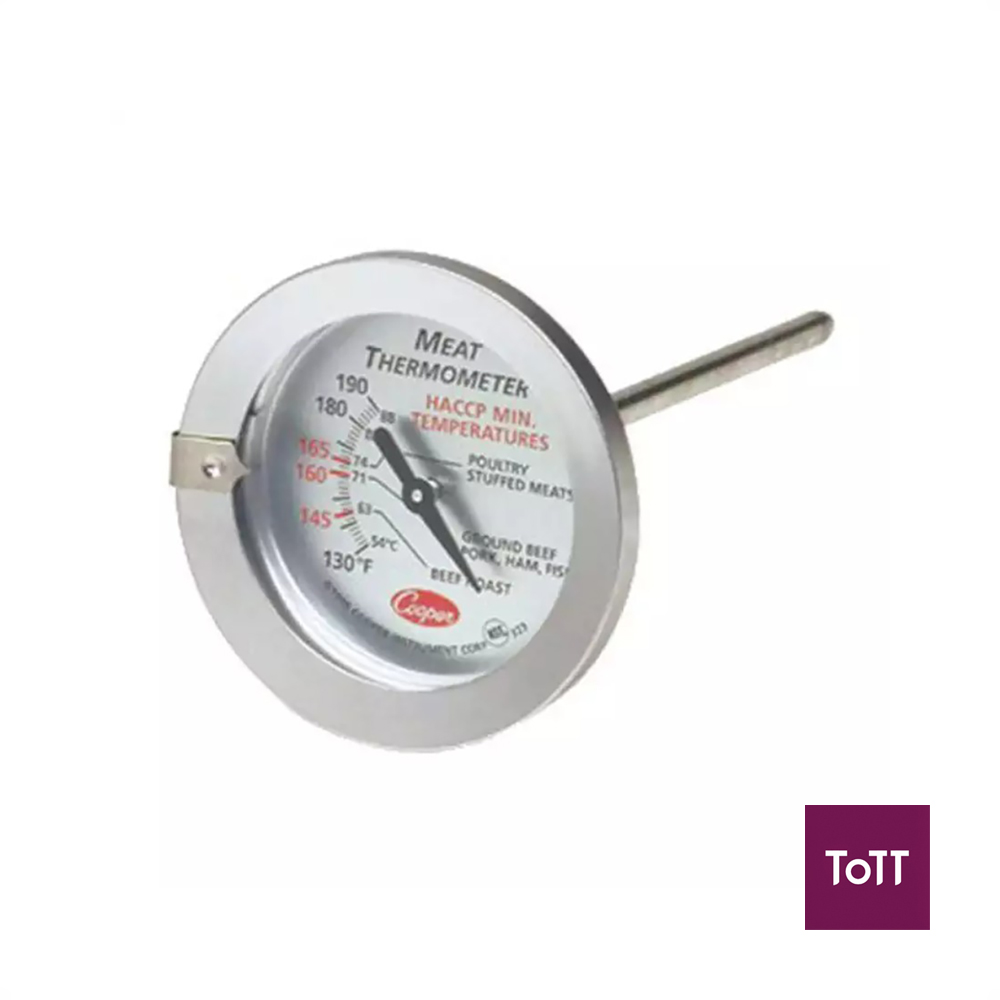 When roasting meat, it's imperative to maintain foodsafe temperatures. This Cooper-Atkins 323-0-1 6″ probe dial meat thermometer is specially designed to simplify temperature monitoring when working with pork, fish, poultry, and other meat products. With a 6″ stainless steel stem and an annotated dial, the thermometer has a temperature range of 120 to 200 degrees Fahrenheit and is accurate to +/- 2 degrees Fahrenheit. It even shows readings in both Fahrenheit and Celsius to accommodate your kitchen staff.
Made for meat preparation, the 2 1/2″ dial features pre-set indicators that highlight the important temperatures, as well as the types of meat that must reach those temperatures to ensure food safety. The types of meat represented include stuffed meats and poultry, ground meats, and roasts, steaks, chops, and fish. Plus, a red arrow slides along the side of the dial to point to the relevant temperature for your application. This helps to clearly indicate what temperature the meat must be cooked to in order to reach the minimum temperature as outlined by food safety guidelines.
Cooper-Atkins is a manufacturer and provider of quality restaurant timers, digital thermometers, refrigerator / freezer thermometers, meat thermometers, thermocouples and hygrometers. As an innovative global partners, they deliver measuring systems to help customers ensure safe food and healthy indoor environments.