Cooper-Atkins 335-01-1 Refrigerator and Freezer Horizontal Glass Tube Thermometer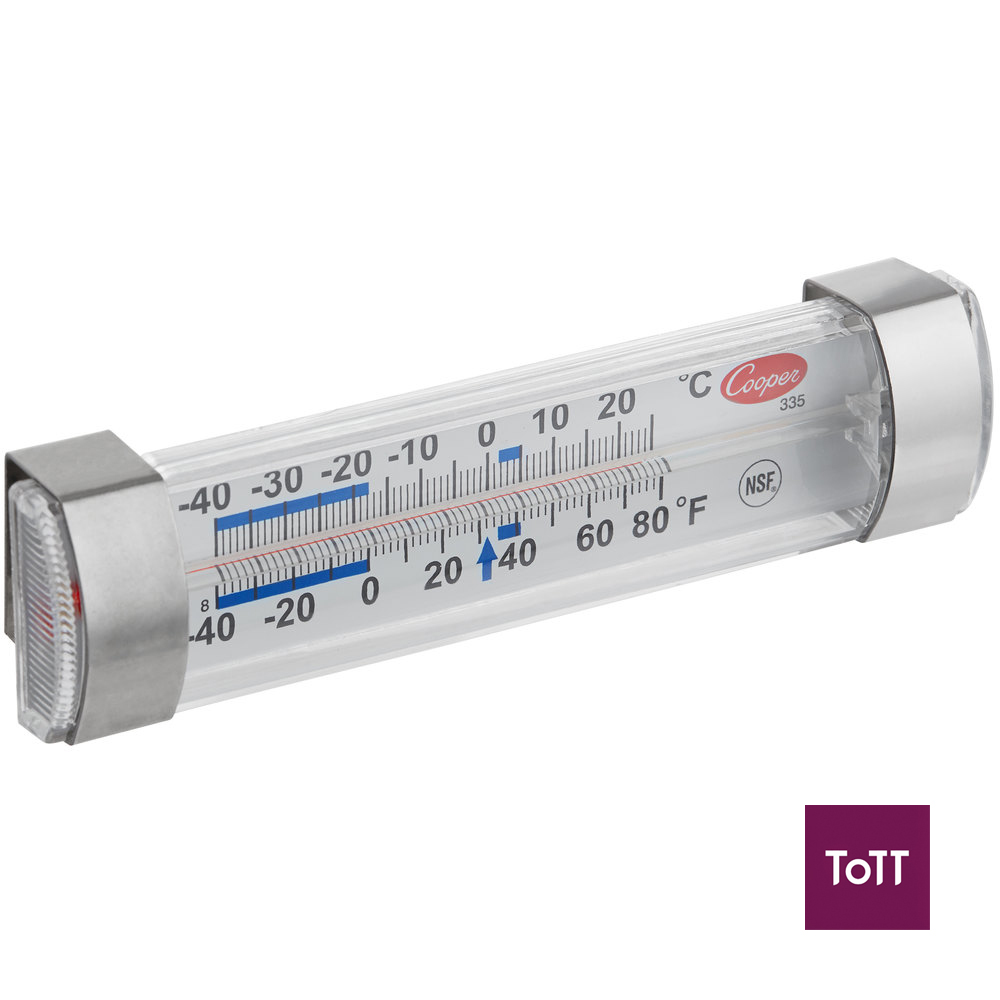 Ensure that refrigerated product is stored properly by using the Cooper-Atkins 335-01-1 5″ tube refrigerator and freezer thermometer. With a food-grade polycarbonate magnifying lens, the thermometer displays the -40 to 80 degrees Fahrenheit (-40 to 25 degrees Celsius) temperature range for easy visibility. It even includes highlighted safety zones to visually remind employees how cold the equipment should be.
A non-toxic liquid fills the glass tube to indicate the temperature. It boasts an accuracy of +/-2 degrees Fahrenheit to give you the confidence that your equipment is functioning properly. Plus, with stainless steel casing that can hang or stand, you are sure to find the perfect placement for the thermometer. It can even mount permanently to prevent misplacement.
Cooper-Atkins is a manufacturer and provider of quality restaurant timers, digital thermometers, refrigerator / freezer thermometers, meat thermometers, thermocouples and hygrometers. As an innovative global partners, they deliver measuring systems to help customers ensure safe food and healthy indoor environments.