Cooper-Atkins 462-0-8 Slim-Line Infrared Thermometer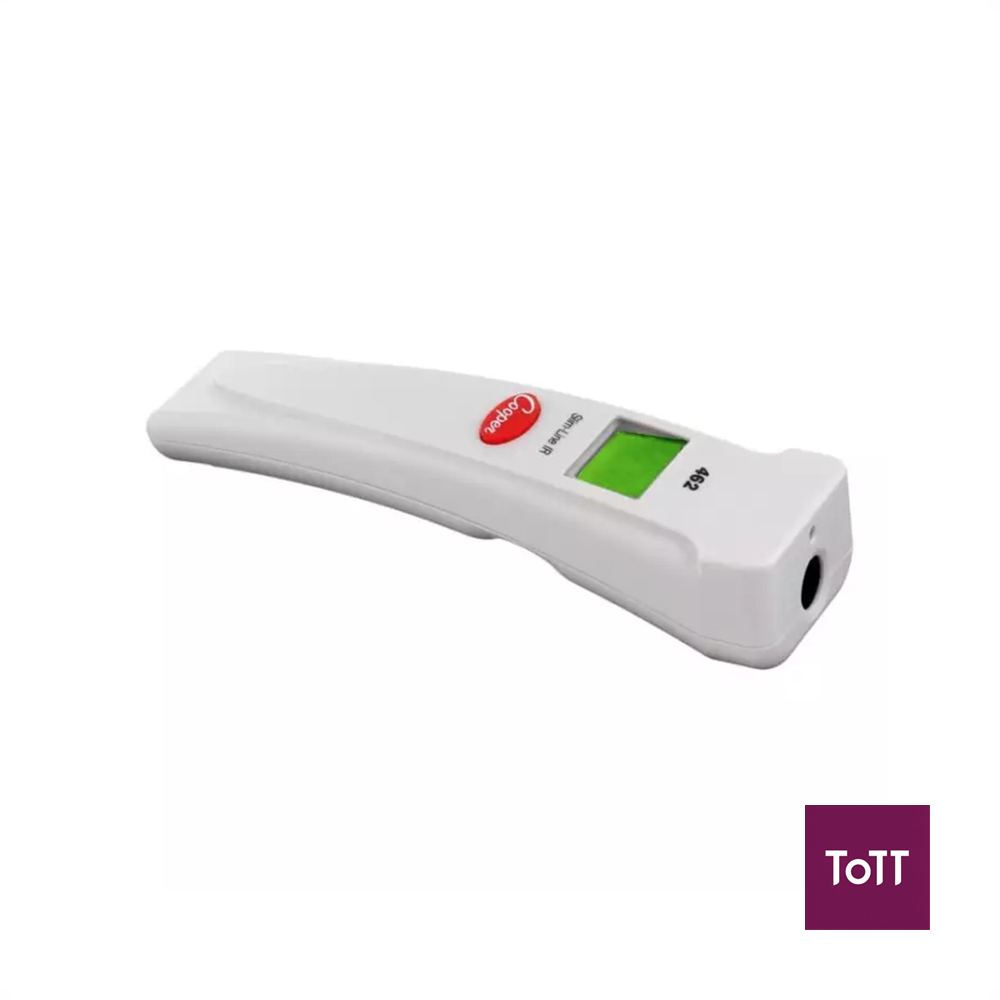 The Cooper-Atkins 462-0-8 dual-range infrared thermometer is used for non contact temperature measurement when monitoring surface temperatures of food products and food service equipment. It measures temperature from -40 to +536 degrees F (-40 to +280 degrees C), with an accuracy of + or – 2 degrees F (+ or – 1 degree C). It has a 6:1 infrared distance-to-spot ratio with laser dot illumination for highlighting the measurement area. Its single-button operation provides ease of use. The unit operates on a single 9V battery, and turns off automatically after seven seconds of non-use to conserve battery life.
Cooper-Atkins is a manufacturer and provider of quality restaurant timers, digital thermometers, refrigerator / freezer thermometers, meat thermometers, thermocouples and hygrometers. As an innovative global partners, they deliver measuring systems to help customers ensure safe food and healthy indoor environments.