Cooper-Atkins DFP450W-0-8 Digital Pocket Test Thermometer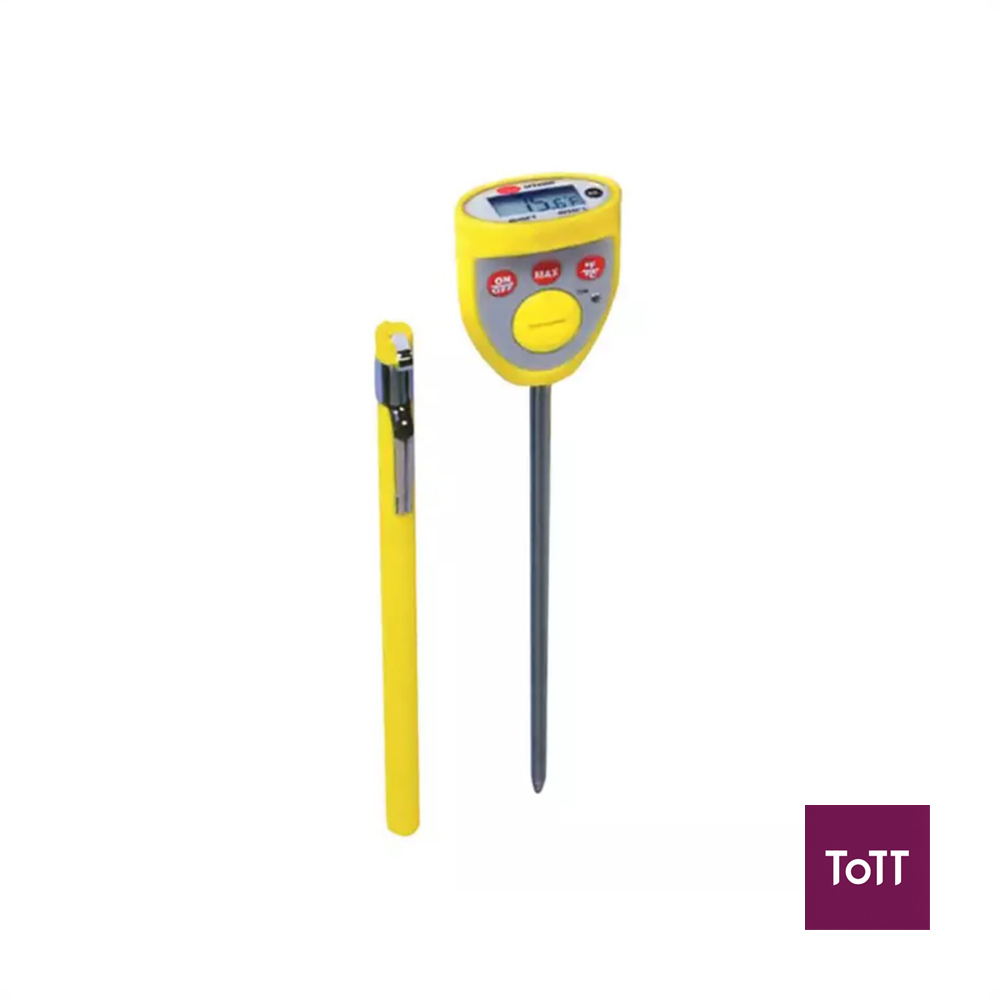 The Cooper-Atkins Digital Pocket Test with adjustable Temperature Alarm was specifically designed for the harshest foodservice environments. The Instrument can be programmed to provide a visual alarm (blinking display) once the set temperature is reached. The initial default alarm temperature is 140oF (60oC). Potentially hazardous mercury thermometers are often used to check the extreme water temperature of commercial dish water. Eliminate the risk of a mercury spill; the thermometer stores the maximum heat registered and is waterproof. Guaranteed Accurate for Life means there is no need of field adjusting of calibration settings and no risk of introducing error into the instrument.
Cooper-Atkins is a manufacturer and provider of quality restaurant timers, digital thermometers, refrigerator / freezer thermometers, meat thermometers, thermocouples and hygrometers. As an innovative global partners, they deliver measuring systems to help customers ensure safe food and healthy indoor environments.