Cooper-Atkins DPP400W Digital Waterproof Pocket Probe Test Thermometer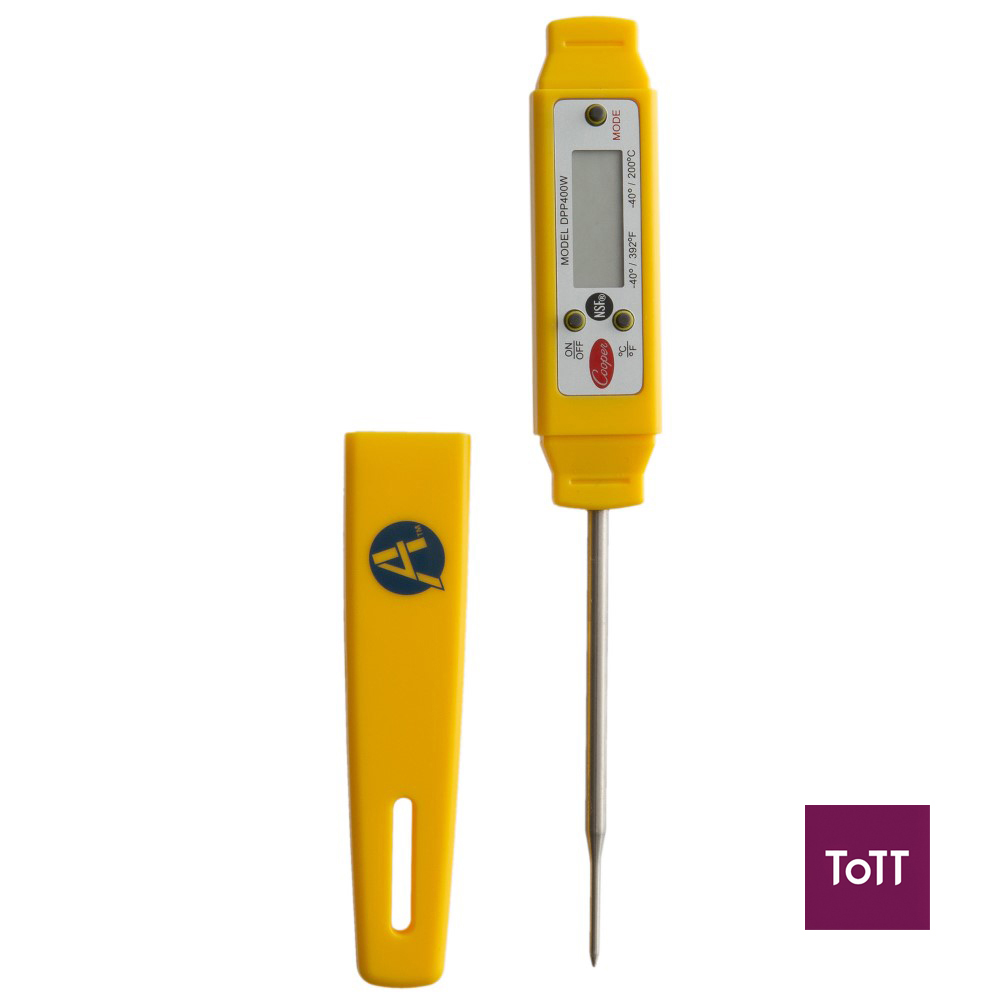 This Cooper-Atkins waterproof digital pocket thermometer is perfect for grilling, bbq, indoor and outdoor cooking. Thermometer temperature range from -40 degrees to 392 degrees Fahrenheit. It reads temperature in under 6 seconds and has an easy to read digital display. Quickly measure the temperature of any food or liquid including – steak, chicken, fish, pork and other meat.
Cooper-Atkins is a manufacturer and provider of quality restaurant timers, digital thermometers, refrigerator / freezer thermometers, meat thermometers, thermocouples and hygrometers. As an innovative global partners, they deliver measuring systems to help customers ensure safe food and healthy indoor environments.