Cooper-Atkins DT300-0-8 Digital Oval Style Pocket Test Thermometer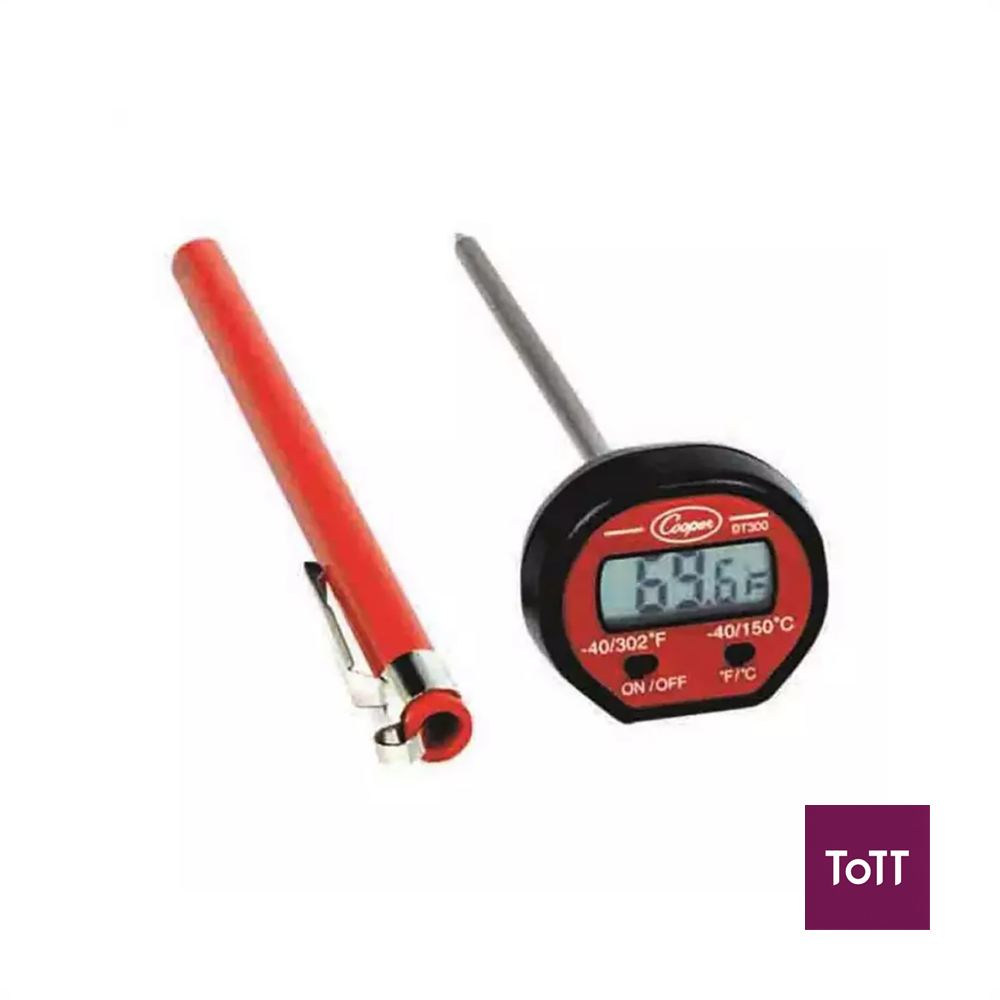 The Cooper-Atkins digital pocket probe thermometer provides an easy way to monitor temperatures and ensure food safety. Not only is it easy to use with an on/off switch and large LCD display, it's versatile, accurate, and durable. This thermometer features a -40 to 302 degrees Fahrenheit temperature range and boasts a +/-2 degrees accuracy from -10 to 212 degrees Fahrenheit. It's the perfect instrument to monitor food safety in any restaurant, deli, bakery, or coffee shop. When not in use, the 4 5/8″ stainless steel stem is protected by its sheath, which features a pocket clip for quick access. This sheath is even treated with an antimicrobial additive to promote sanitation.
Cooper-Atkins is a manufacturer and provider of quality restaurant timers, digital thermometers, refrigerator / freezer thermometers, meat thermometers, thermocouples and hygrometers. As an innovative global partners, they deliver measuring systems to help customers ensure safe food and healthy indoor environments.